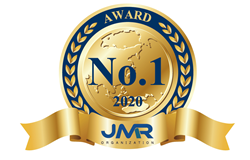 TOKYO (PRWEB) July 21, 2020
Japan Marketing Research Organization, Inc. official website: https://jmro.co.jp/
■ What is WafCharm?
WafCharm is an automated AI-based "AWS WAF" rule (signature) management service. AWS WAF is a cloud-based Web Application Firewall service provided by Amazon Web Services (AWS), a firewall product that protects web applications from common web exploits that could affect application availability, compromise security, or consume excessive resources. While AWS WAF is an effective way to protect the user's system from attacks such as unauthorized access, it also requires customization, continuous adjustment, and management to fit the user's application and system in operation. Therefore, there are some challenges, such as the need to have the resources of expert personnel to deal with new vulnerabilities.
WafCharm is equipped with an AI engine that uses machine learning to automatically apply the most appropriate WAF rules to AWS WAF using CSC's accumulated big data of more than 1 trillion data, which enables WafCharm to automatically apply the most appropriate rules for each user. This frees users from web application security measures in an AWS environment, allowing users to focus more resources on their business.
■ Key features of WafCharm
●Stronger Defense
Create and set rules that are optimal for the user's environment.
●Automation by AI
Complete automation of WAF operations from applying rules to handling new vulnerabilities.
●Extensive Support System
Reliable support system in case of false-positives.
24/7 technical support (excluding entry plans)
■ About WafCharm
WafCharm is an AI-based automatic rule (signature) management service for AWS WAF, which has the largest number of installed users in Japan*1. It is equipped with an AI engine "WRAO" *2(Patent No. 6375047) that automatically selects the most optimal WAF rules using machine learning, based on trillions of Big Data cultivated through in-house developed cloud-based WAF "Shadankun", which has No. 1 adoption rate in Japan. *3
The cyber threat information monitoring team of security researchers "Cyhorus" responds quickly to the latest threats, and by offering individual customization by top-class security engineers with flexible services tailored to the needs of customers, WafCharm has made AWS WAF operations easier for users. It is available to over 1 million AWS users in over 190 countries.
For more information, please visit https://www.wafcharm.com/en/
■ About Cyber Security Cloud, Inc.
With an aim to create a secure cyberspace that people around the world can use safely, Cyber Security Cloud provides web application security services worldwide using the world's leading cyber threat intelligence and AI technology. CSC is also certified as the 7th AWS WAF Managed Rules Seller in the world by AWS (Amazon Web Service) which boasts a 47.8% global cloud market share. *4
As a leading cybersecurity company, CSC plans to continue to strive to improve and develop new technologies and aim to be a company that can deliver effective security solutions to contribute to the information revolution.
For more information, please visit https://www.cscloud.co.jp/en/
*1: Japan Marketing Research Organization (JMRO) Survey Summary: FY07/2020_Actual survey
*2: Only compatible with AWS WAF Classic.
*3: Market research on "cloud-based WAF services" (as of June 16, 2019) [Research by ESP Research Institute (May 2019 to June 2019)]
*4: Gartner(July 2019)・・・Worldwide Iaas Public Cloud Services Market Share, 2017-2018 (Millions of U.S. Dollars)