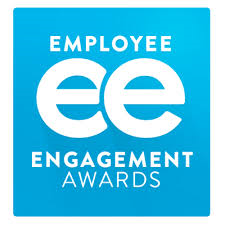 "Receiving recognition from multiple sources validates what we've been saying about the importance of elevating employee voice in the workplace -- people thrive when their voices are engaged," said Michael Papay, Co-Founder and CEO, Waggl.
SAUSALITO, Calif. (PRWEB) June 25, 2019
Waggl, the leading platform for real-time feedback powered by Employee Voice, today announced that it has received two more awards for 2019. Waggl was named as a winner of the 2019 North American Employee Engagement Award, and has been named as a Top Workplace of 2019 by the Bay Area Newsgroup.
"We are honored to receive recognition from multiple sources because it validates what we've been saying about the importance of elevating employee voice in the workplace," said Michael Papay, Co-Founder and CEO, Waggl. "People thrive when their voices are engaged, and they excel at work when they feel they can make a positive difference within their organizations. And when organizations value the opinions of their people, it helps to strengthen the agility and resilience of their culture. It's a win-win for everyone."
Waggl received the 2019 North America Employee Engagement Awards in the category of "Employee Engagement Vendor of the Year." The Employee Engagement Awards provide a platform to recognize excellence in engagement, inspire action, and drive the industry and the employee experience forward. The award intends to inspire and educate people to remake the way organizations engage people to achieve their purpose. This year, the list of awards winners included premiere brands such as Cisco, Etsy, Mars Inc and T-Mobile, among others. "In our fifth year, we are seeing a step-change in entries and the investment being made in Employee Engagement within organizations," said Matt Manners, Founder, The Employee Engagement Awards. "The boardroom is awake to the responsibility they have for their employees and the benefits it can deliver the bottom line if they do."
Waggl was also named as a Top Workplace of 2019 by the Bay Area Newsgroup, based solely on employee feedback gathered through an anonymous survey, measuring several aspects of workplace culture, including alignment, execution, and connection, among others. "Top Workplaces is more than just recognition," said Doug Claffey, CEO of Energage. "Our research shows organizations that earn the award attract better talent, experience lower turnover, and are better equipped to deliver bottom-line results. Their leaders prioritize and carefully craft a healthy workplace culture that supports employee engagement."
These two award wins come on the heels of Waggl's inclusion on the San Francisco Business Times/Silicon Valley Business Journal as one of the 2019 Best Places to Work, earning the #2 ranking for wellness and the #10 spot for smallest companies. Waggl was also recently named as a winner of the #DigitalChallenge by BASF Corporation, the second largest producer and marketer of chemicals and related products in North America.
As these awards illustrate, Waggl maintains a strong focus on building a great culture and employee experience, which translates into a strong, trustworthy brand and a superior customer experience. The Co-founders of Waggl believe that people's voices should be heard, and are deeply dedicated to fostering a culture based on listening, trust and mutual respect. In order to keep pace with the constant change and other challenges that come with rapid growth, the organization has intentionally focused on cultivating agility and resilience, knowing that inclusive and transparent communication leads to greater engagement and productivity, a shared sense of purpose, and a clearer path of action.
Waggl walks the talk by utilizing its own platform internally to collect input about everything from product development features to what should be discussed at the weekly all-hands meeting. Waggl team members are encouraged to mindfully express their opinions, and leaders are dedicated to listening for insights and responding to the voices of the larger group. Rather than making decisions in a closed room with a narrowly defined set of leaders, Waggl management exemplifies its core values of inclusion and transparency by increasing the number of people who add their input, and by practicing wider dispersion of knowledge. The executives of Waggl believe that sharing the larger vision of where the organization is headed builds a stronger sense of collective purpose and investment.
To find out about employment opportunities at Waggl, please visit https://www.waggl.com/careers/.
About Waggl
Waggl is the voice of people at work. Not a survey, not simply data -- Waggl is a real-time, transparent engagement platform that goes beyond measurement to catalyze authentic dialogue and alignment around critical business topics: Employee Engagement, Culture Building, Internal Transformations, and Operational Excellence. Waggl elevates Employee Voice to deliver actionable insight, fresh perspective, and tangible knowledge to leaders and teams. People thrive when you engage their voices to make a difference. Organizations excel when their unique talent DNA helps strengthen agility, resilience and retention. Waggl is the most powerful Employee Voice platform used by strategic HR and Executive leaders today.
With a highly seasoned management team and advisors including esteemed executives from Glassdoor, SuccessFactors, and Coupa, Waggl has built a customer-first culture that values strong relationships and ongoing innovation. The company's solutions are continually evolving in response to input from its global customer base, which includes industry leaders such as Paychex, ebay, City Electric Supply, UCHealth, American Public Media, and Freddie Mac, and many others. For more information, please visit: http://www.waggl.com/.