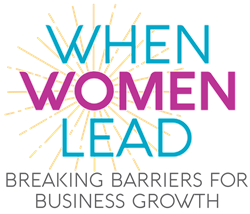 MINNEAPOLIS (PRWEB) September 10, 2018
Register today for When Women Lead, the Path to Purchase Institute's new event addressing the business opportunity that results from representative leadership across both the CPG and retail industry. When Women Lead takes place Tuesday, October 2, 1:00 p.m. – 4:30 p.m. at the Minneapolis Convention Center.
The half-day event offers a collection of high-impact presentations, panel discussions and hands-on exercises that will allow attendees to learn next generation strategies and best practices for serving their customers.
A sampling of the speakers include:

Sarah Alter, President & CEO, Network of Executive Women
Nancy Krawzyck, VP, Partnerships & Engagement, Network of Executive Women
Emily Miller, Sr. Category Manager, Walgreens Co.
Carol Heyducek, Marketing Manager, Wakefern Food Corp.
Christina Menendez, VP & General Manager, PepsiCo, Target Team
Esperanza Teasdale, Sr. Director, Shopper Marketing, PepsiCo
Ellen Webb, Sr. Director, Shopper Insights, PepsiCo
Gerarda Van Kirk, Managing Director, Accenture
Julie Quick, Head of Insights & Strategy, Shoptology
When Women Lead is located with the 2018 Path to Purchase Expo (P2PX), taking place October 2-4 at the Minneapolis Convention Center. P2PX is the premier gathering of retail and shopper marketing professionals. Professionals from leading brand manufacturers, retailers and agencies rely on P2PX for community engagement, education and inspiration centered on driving shopper engagement and retail sales.
Learn more and register at: http://www.path2purchaseexpo.com/2018/WhenWomenLead
Registration for When Women Lead also includes one complimentary ticket to the Women of Excellence Awards ceremony on October 3 at P2PX, and a one-year membership to the Network of Executive Women (NEW).
About the Path to Purchase Institute
The Path to Purchase Institute is a global association serving the needs of retailers, brands and the entire ecosystem of solution providers along the path to purchase. It champions shopper-centric thinking and practices that help define the ongoing evolution of consumer marketing and the overall shopping experience.
About Network of Executive Women
Founded in 2001, the Network of Executive Women represents nearly 11,000 members, 850 companies, 21 regions and 110 corporate partners in the retail, consumer goods, financial services and technology sectors. For more information about NEW and its learning programs, regions, events, advocacy and insights, visit newonline.org.
About EnsembleIQ:
EnsembleIQ, the parent company of the Path to Purchase Institute, is the leading business intelligence platform serving the retail, consumer goods, health care, food service, pharmacy and hospitality industries focused on helping customers solve big problems and inspiring bold ideas. EnsembleIQ operates an integrated network of media brands across all retail sectors and leverages its scale to inform, connect and provide actionable marketplace intelligence to help clients achieve growth. Visit http://www.ensembleiq.com.
EnsembleIQ is a portfolio company of RFE Investment Partners, a private equity investor with more than 30 years of experience investing in growth companies in partnership with strong management teams. Visit http://www.rfeip.com.