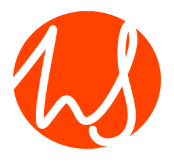 CHICAGO (PRWEB) April 24, 2019
Walker Sands, an integrated PR and digital marketing agency for B2B technology and professional services companies, has been recognized as number 26 on Crain's Best Places to Work Chicago List, and number three on Holmes Report's list of Best Agency to Work For (Small).
This marks the second consecutive year on Crain's list of Best Places to Work Chicago for Walker Sands, an awards program designed to identify, recognize and honor the top 100 best companies to work for in Chicago. The prestigious award uses a mix of workplace policies and demographics and an employee survey, which accounts for 75 percent, to determine rankings.
The Holmes Report award follows last year's ranking of number one Agency to Work For in North America (Small), which is also determined by a mix of workplace culture and benefit highlights, along with an employee survey.
"As Walker Sands has grown we have put a spotlight on ensuring our culture aligns with our values of Learn, Support, Do which has led to the strong talent pipeline we have created," said Mike Santoro, president of Walker Sands. "We know that our continued growth is in large part due to the talented employees that show up to do amazing work every day, and it's incredible to see the validation in what we've built together through employees' own rankings of our firm."
Both awards recognized Walker Sands for its dedication to employees through its expansive list of employee perks, including its individually-personalized Learning and Development program, Diversity and Inclusion program, 12-week maternity and paternity leave program, flexible PTO and Work from Home policies, among others.
"While we continue to strive to build a better best place to work, we recognize that there is a lot of important life that happens outside of the office for our employees," said Ellen Hanson, COO. "We pride ourselves on supporting not only great work, but the ability to provide the flexibility necessary for continued personal growth outside of the office."
These awards follow another strong year of growth for Walker Sands, which saw increased headcount by 46% across its three offices in 2018 and added several new leadership positions. Walker Sands also earned a spot on the Inc. 5000 for its sixth year in a row in 2018.
To learn more about Walker Sands growth and careers, visit: https://www.walkersands.com.
About Walker Sands
Walker Sands is a public relations and digital marketing agency for business-to-business technology companies. With an integrated approach to creative services, Walker Sands helps clients build brand awareness, enhance credibility and drive new business. Walker Sands is a six-time Inc. 5000 honoree and regular recipient of some of the industry's most prestigious awards from organizations including Entrepreneur, Holmes Report and Hermes Creative. Walker Sands was founded in 2001 and has offices in Chicago, San Francisco and Seattle. To learn more, visit http://www.walkersands.com or http://www.walkersandsdigital.com.