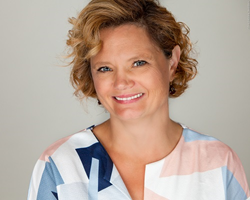 I am honored to be a part of such a respected company in the industry with a rich history rooted in natural stone for more than 65 years.
LOS ANGELES (PRWEB) October 31, 2018
Walker Zanger, the industry's leader in natural stone and tile for more than 65 years, welcomes Erika Egede-Nissen to its team as Director of Marketing. Egede-Nissen is an expert and leader in the luxury stone category, using innovative marketing strategies and storytelling to highlight global trends and grow brand awareness.
"I am honored to be a part of such a respected company in the industry with a rich history rooted in natural stone for more than 65 years," said Egede-Nissen, Walker Zanger Director of Marketing. "Walker Zanger's artisanal selection process of natural stone shines through in each slab and tile collection, and we are excited to share several new offerings in the coming months."
TWEET THIS: #PeopleOnTheMove: @WalkerZanger expands executive team and introduces Erika Egede-Nissen as its new Director of Marketing. http://bit.ly/WZ_Egede-Nissen #walkerzanger
In addition to Egede-Nissen, Walker Zanger has repositioned several key executives as part of its ongoing commitment to providing exceptional service and enduring craftsmanship. Jared Becker will focus on product design and development as Vice President of Design, as well as provide support for the company's branding initiatives. He has been at the forefront of tile trends for more than 25 years and, with his team, will continue to create new trends and push the boundaries of design within the natural stone and tile industry.
As the newly appointed Vice President of National Sales, Jeff Lupica will be responsible for delivering revenues across all sales channels. Walker Zanger currently manages 14 retail showrooms, an architectural sales force and a network of independent dealers servicing the U.S. and Canada. Lupica is accountable for overall sales performance, aligning sales objectives with the company's business strategy, and promoting and nurturing Walker Zanger's culture and values across all facets of the business.
Mike Bastone has been named Executive Vice President of Key Accounts with the primary responsibilities of discussing key accounts with each sales division and assisting with vital and unique projects. He will connect with architects and designers who are considering Walker Zanger products for their projects to provide input, experience and ensure client satisfaction.
To learn more about Walker Zanger and its line of products, please visit walkerzanger.com.
About Walker Zanger
Walker Zanger, the world's most respected stone and tile company, combines traditional tile-making techniques with a modern sophistication that transcends any singular design style. A leading choice for design professionals, architects and consumers, Walker Zanger's natural stone and tile products can be found in luxury homes, trendy boutiques, lavish spas and resorts, famed museums and fine restaurants around the globe. Walker Zanger is available through 14 beautiful showrooms and more than 200 authorized dealers nationwide. For more information, visit walkerzanger.com.