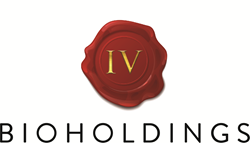 SOUTHPORT, Conn. (PRWEB) September 18, 2018
After a successful decade on Wall Street, Marty Keiser has decided to take his talents to the field of healthcare, seeding and developing virtual life sciences startups from his new company, IV BioHoldings. His mission is to connect the data, technology and capital required to speed innovation to market in order to save lives and reduce the cost of healthcare.
Keiser believes that we are in the early innings of a healthcare technology renaissance and that a "treasure trove" of opportunity exists for those who are willing to think differently and embrace new technologies. "Fortunately, thanks to major advancements in technology, we can now develop virtual companies that are formed around validated discoveries and characterized by low overhead, lean budgets and a singular focus. I believe this new paradigm in healthcare will allow us to innovate more quickly than larger institutions who are often bogged down by red tape and bureaucracy."
IV BioHoldings is owned, operated and self-funded by Mr. Keiser. Ultimately, he seeks to identify and acquire promising IP wherever there is an enormous amount of data and a technology advantage. IV BioHoldings then forms a company around the IP and thoughtfully raises the capital required to quickly move the discovery closer to the patient. According to Mr. Keiser, operating under the umbrella of a holding company, as opposed to a fund, fosters collaboration and provides him with greater flexibility around each investment.
"The world is awash in money. From individual investors, to family offices, to VC's who have already proven to their limited partners why they deserve a two and twenty fee structure. As long as I can provide a superior investment opportunity, supported by math and science, I can pull experienced investment partners of all shapes and sizes directly into each deal – speeding up the process by magnitudes. And when you're dealing with life-threatening diseases, speed is paramount."
Keiser is focused on developing advanced methods for early detection, creating personalized treatment plans and has innovative ideas for developing more effective drugs and therapies. IV BioHoldings is expected to announce its first startup in the Fall of 2018. The announcement will put Mr. Keiser squarely on the map in the liquid biopsy market, one of the fastest growing segments of healthcare today.