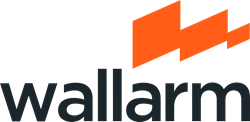 SAN FRANCISCO (PRWEB) October 22, 2018
Wallarm, the company that delivers AI-powered application security, today announced that it closed an $8 million series A financing round, bringing the company's total funding raised to $10.8 million. The round was led by Toba Capital, with additional participation from Y Combinator, Partech, and Gagarin Capital.
This round of financing will be used to accelerate the growth of Wallarm's Application Security Platform and build go-to-market infrastructure and services to help power the growing deployments in Fortune 1000 customers. Wallarm bridges the gap between DevOps and security teams and provides native application protection across public and private clouds. With its unique signature-free approach to attack detection, Wallarm NGWAF and Active Threat Verification modules enable adaptive application security with better accuracy and lower cost of ownership than legacy alternatives.
Additionally, the funds will be used to introduce the Wallarm Framework for Automatic Security Testing (FAST) to security researchers, developers, and quality assurance practitioners. The platform provides a simple, easily scripted tool used to automatically generate hundreds of security tests based on the existing functional testing and to increase test coverage significantly while adhering to CI/CD processes. The same mechanism quickly finds underlying vulnerabilities in the code and software frameworks and helps to find and reproduce related issues.
"Given the growing sophistication of hackers and the influx of cyber attacks targeted at organizations managing sensitive data, investing in Wallarm was a no-brainer. We believe their AI-powered application security platform is well-equipped to defend internet-focused companies from increasingly cunning and skilled cybercriminals," said Vinny Smith, founder, Toba Capital. "We are always excited to invest in companies with technology that will bring significant value to the pressing challenges businesses face."
Having been included in Inc. Magazine's 37th annual list of America's fastest-growing private companies in 2018, Wallarm marked a record year with strong customer acquisition and robust organic revenue growth numbers. Wallarm nearly doubled the number of production customers in the past year, on-boarding companies in eCommerce, finance, logistics, healthcare, and other industries. Wallarm also grew its recurring revenue 100 percent year over year in Q3. The company appointed two security industry veterans to its executive team: Johan Nordstrom (former Imperva and Arbor Networks executive) joined Wallarm as Chief Business Development Officer and Renata Budko (co-founder of HyTrust) joined as Chief Marketing Officer. Wallarm's advisory board was also strengthened with the addition of Richard Seiersen, Chief Information Security Officer of LendingClub and Randy Bias, VP of Technology and Strategy at Juniper Networks. Post funding, Rajan Aggarwal, partner at Toba Capital will become a member of Wallarm's board, and Reza Malekzadeh of Partech will join the board as an observer.
"From the early days, Wallarm's differentiation has been its ability to defend applications from real attacks, rather than checking for compliance with irrelevant security guidelines. This year we reaffirmed this strategy once again by launching our Framework for Application Security Testing (Wallarm FAST)," said Ivan Novikov, Co-founder and CEO, Wallarm. "The new funding will be used to take this new product to market, invest further into the growth of our AppSec Platform product line, and service our growing contingent of Fortune 1000 customers."
"Many companies in Silicon Valley strive to raise vast sums of money, but strategically, we've decided to only raise what we need and fund the rest of our growth organically," Novikov continued.
About Wallarm:
Wallarm is an AI startup focused on security of websites, microservices, and APIs running on public and private clouds. The Wallarm security platform automates application protection and security testing and its AI engine generates application-specific WAF rules and vulnerability security tests. The technology provides dynamic, active, and focused security for hundreds of enterprises and SaaS companies. Wallarm was listed as number #7 in the security category in Inc. Magazine's 37th annual Inc. 5000, the most prestigious ranking of the nation's fastest-growing private companies. Founded in 2013, Wallarm is headquartered in South San Francisco, California and is backed by Toba Capital, Y Сombinator, Partech, Runa Capital, and other investors. For more information visit https://wallarm.com or follow the team on Twitter @wallarm.
Media Contact:
SourceCode Communications
wallarm@sourcecodecomms.com