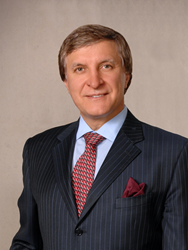 Dallas, Texas (PRWEB) December 31, 2015
Dallas plastic surgeon and Distinguished Professor of Plastic Surgery, Dr. Rod J. Rohrich, has been elected to serve as President of the World Association of Medical Editors (WAME) at the inaugural WAME International Conference held in October of this year. Dr. Rohrich's term as president will begin next month and run through January 2018.
Established in 1995, WAME is a nonprofit organization designed to assist global medical editors by providing information and resources that will help to enable them to become effective editors and produce respected journals. The organization includes nearly 1,700 members from more than 1,000 journals in 92 countries from around the world. The conference featured research presentations, group and panel discussions, roundtable discussions, keynote addresses, and the educational workshops.
Dr. Rohrich, who led the all-day preconference workshop, "A Journal Editor's Tool Kit," says he met with editors from developing nations who had very limited resources to work with, yet noted that their work ethic and devotion were unlike anything he'd seen before.
"There were editors there from emerging countries who are doing superb work, and often better work, than we are, but with one one-hundredth of the resources," says Dr. Rohrich, who also serves as a Distinguished Professor of plastic surgery in Dallas at UT Southwestern Medical Center. "We take so many things for granted that we have at our disposal, things that are hard or impossible to come by in developing countries. Many members of WAME on the other hand, can do so much with so little, yet we often complain about doing so little with so much."
He also served as the moderator for "Publishers Perspective," "Where is Medical Publishing Going?," as a panelist for "Publishing in a Digital World," and also served as a judge for various research presentations.
The workshop become a pivotal point in the meeting, Dr. Rohrich called the New Delhi meeting one of the most significant meetings he's ever attended. "What we did and what we changed there may become very impactful to health care - and it brought me back to my roots of why I became a doctor. This isn't to short-change my role as a plastic surgeon, but this really made me feel good to be a doctor, to help people by disseminating knowledge. I'm sincerely honored to lead this group."
"It's all about giving back," says Dr. Rohrich. "When you help people succeed, you enhance patient care, patient safety and outcomes."
About Rod J. Rohrich, M.D., F.A.C.S.
Dr. Rod J. Rohrich is a Distinguished Teaching Professor and Founding Chairman of the Department of Plastic Surgery at UT Southwestern Medical Center in Dallas, Texas. Dr. Rohrich graduated from Baylor College of Medicine with high honors, and completed his Plastic Surgery training at the University of Michigan Medical Center and fellowships at Massachusetts General Hospital/Harvard (hand/microsurgery) and Oxford University (pediatric plastic surgery). He is Chairman of the Dallas Rhinoplasty Symposium, Founding Chairman of the Dallas Cosmetic Symposium, President and Founding Member of the Alliance in Reconstructive Surgery, and a Founding Partner of the Dallas Plastic Surgery Institute. Dr. Rohrich has also served as president of the American Society of Plastic Surgeons, the largest organization of board certified plastic surgeons in the world. He repeatedly has been selected by his peers as one of America's best doctors, and twice has received one of his profession's highest honors, the Plastic Surgery Educational Foundation Distinguished Service Award, which recognizes his contributions to education in plastic surgery. Dr. Rohrich participates in and has led numerous associations and councils for the advancement of plastic and reconstructive surgery.