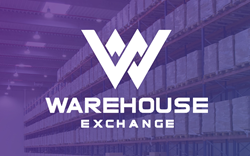 Our goal is to provide a platform for elastic warehousing that will digitally connect providers and BCO's to smooth seasonal peaks and troughs in demand and supply.
Los Angeles, California (PRWEB) August 09, 2017
Warehouse Exchange, the virtual place for space, announces its beta launch. The company has created an automated warehousing marketplace that matches buyers and sellers of space in real-time. Buyers use the marketplace to compare options, save time and enhance flexibility when booking space. Sellers use the marketplace to dynamically publish their space to maximize utilization. Warehouse Exchange will first launch in Southern California with plans to expand into the broader US marketplace over the next few years, eventually leading to International markets.
"Today's warehouse ecosystem just isn't right," said Nick Vyas, Executive Director of USC Center for Supply Chain Management. "For buyers, it takes too long to find the right space. For sellers, it is tough to maximize space utilization. The system needs a dynamic capacity matching platform, creating greater efficiency for all. Warehouse Exchange provides the much-needed solution in the marketplace by bridging the needs of both the suppliers and customers."
Warehouse Exchange's proprietary technology makes the experience for both parties seamless. The process has no formal RFP's, instead using an automated matching process that produces a digital Statement of Work, making it the first of its kind and the most efficient marketplace in the warehousing industry.
"We are the outlaw, finally here to set the system right." said Jonathan Rosenthal, Co-founder and Chairman of Warehouse Exchange. "Our goal is to provide a platform for elastic warehousing that will digitally connect providers and BCO's to smooth seasonal peaks and troughs in demand and supply."