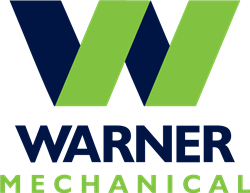 FREDERICK, Md. (PRWEB) February 01, 2023
The Cumberland Valley Chapter of Associated Builders and Contractors, Inc. is pleased to be congratulating Warner Mechanical on winning two different first-place Associated Builders & Contractors awards! They won awards in two seperate categories, Mechanical-Industrial and Mechanical – Commercial - $22-10m category. Their Ellume project won for Mechanical-Industrial and their Library of Congress Mod 6 project won in Mechanical – Commercial - $22-10m category. They are honored to be awarded for their hard work and craftsmanship!
As first place winners, Warner Mechanical has been invited by the Cumberland Valley Chapter of Associated Builders and Contractors, Inc. to attend an award ceremony honoring their work on these two projects and to formally be awarded for winning first place.
With both the Ellume Project winning in the Mechanical – Industrial category and the Library of Congress Mod 6 project winning in the Mechanical – Commercial - $22-10m category, Warner Mechanical is gearing up for these projects to compete in the upcoming ABC National Excellence in Construction Awards occurring later in March of 2023. This is where all the award winners are going to be recognized at a celebration at the National EIC banquet.
The state-of-the-art Ellume facility is the first facility to be located in the United States. Warner Mechanical was both honored and excited to be selected as a company to work on this project. The 180,745 sqft building is a manufacturing facility producing diagnostic COVID tests and tests for other infectious diseases. The company's work included installing 1,530 tons of cooling, 27,130ft of system piping and 492,000lbs of ductwork.
Located on a 100-acre site, the The Library of Congress Mod 6 facility is dedicated to preserving collections for the United States Library of Congress. The new Module 6 maintains tight temperature & humidity control within a space that's over 30'ft tall. The company's manufacturing work included: installing a new chiller, cooling tower, boiler, dehumidification, and filtration system, as well as additional equipment installations.
Warner Mechanical is proud to have won awards for both of these valued projects and is excited for projects to come. For all your commercial mechanical needs, contact Warner Mechanical today!
About Warner Mechanical
In business for 84 years, Warner Mechanical is one of the most respected mechanical contracting companies in the region. With access to highly advanced equipment and technology, Warner Mechanical has the ability to work on complex mechanical systems and plumbing installations. Their clients include large contracting companies, schools, and government agencies throughout the quad-state region. Competitors can be found on a local and regional level and offer similar services as Warner Mechanical.