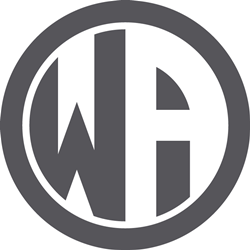 These new W.A. meetings will help warriors open up and heal by being with 'peers only'. - Tom Spooner, Warriors Heart Co-Founder and Former Special Forces
SAN ANTONIO, Texas (PRWEB) May 11, 2020
Warriors Heart launches Warriors Anonymous (W.A.), which is a new A.A. specialty meeting that their team created for the warrior community (Active Duty Military, Veterans, Law Enforcement, First Responders and EMTs/Paramedics) struggling with alcohol and drug addiction. As an extension of the Alcohol Anonymous (A.A.) twelve-step program founded by Bill Wilson and Bob Smith in 1935, W.A. is free, helps members "stay sober and helps other alcoholics to achieve sobriety," and has been approved by the Alcoholics Anonymous Central Office.
Based on building the first and ONLY private and accredited residential treatment program in the United States for "warriors only" and 20+ years as successful treatment providers, Warriors Heart Founders Josh and Lisa Lannon and Former Special Forces Tom Spooner developed the W.A. meeting practices with their team of licensed clinicians, industry professionals and warriors for our frontline protectors.
Warriors Heart Co-Founder Tom Spooner explained their WHY: "Often times, warriors feel uncomfortable joining an A.A. meeting in their hometown, especially law enforcement where there may be people who they arrested and/or don't understand what they have been through. Similarly, Military, Veterans, Firefighters and EMS may feel uncomfortable sharing how they really felt running into battle, a burning building or dealing with life and death in front of civilians. These new W.A. meetings will help warriors open up and heal by being with 'peers only'."
As a way to give back to the community, Warriors Heart created the W.A. guidelines, manual and logo. Anyone can start a W.A. meeting and find these materials on the Warriors Heart website. Once a meeting is scheduled, hosts are encouraged to send their meeting dates and times to Warriors Heart for the Global W.A. Event Calendar through the online form here:
https://www.warriorsheart.com/warriors-anonymous/
Currently, Warriors Heart is holding two W.A. meetings a week online, one open meeting for warriors and another for alumni as part of their aftercare program. Warriors Heart hosts these W.A. meetings online from their residential treatment ranch in Bandera, Texas, which remains open as an essential healthcare facility.
Similar to Alcoholics Anonymous, "Warriors Anonymous is an international fellowship of men and women who have had a drinking/drug problem. It is nonprofessional, self-supporting, multiracial, apolitical, and available almost everywhere. There are no age or education requirements."
The W.A. community-based program guidelines include:

W.A. members share their experience with anyone seeking help with a drinking/drug problem; and may give person-to-person service or "sponsorship" to the alcoholic coming to W.A. from any source.
The W.A. program, set forth in our Twelve Steps, offers the alcoholic a way to develop a satisfying life without alcohol/drug.
W.A. meetings may include:

Open Speaker Meetings - Open to alcoholics and non-alcoholics – A speaker tells their story, describes experiences with alcohol, how they came to W.A., and how their lives have changed as a result.
Open Discussion Meetings - Open to alcoholics and non-alcoholics - One member speaks briefly about his or her drinking/drug experience, and then leads a discussion on W.A. recovery or any drinking-related problem brought up in the course of the discussion.
Closed Discussion Meetings - Uses the Open Discussion Meetings format, but for alcoholics or prospective W.A. members only.
Step Meetings (usually closed) - Discussion of one of the Twelve Steps.
On-Site Meetings - W.A. members also take meetings into correctional facilities and treatment settings.
Informational Meetings - W.A. members may be asked to conduct informational meetings about W.A. as a part of A.S.A.P. (Alcohol Safety Action Project) and D.W.I. (Driving While Intoxicated) programs. These educational meetings about W.A. are not regular W.A. group meetings.
For more information about what W.A. does and what W.A. does NOT do, the manual, logo and other guidelines, visit the Warriors Anonymous program page created by Warriors Heart and the W.A. social media accounts:
Warriors Anonymous Facebook
https://www.facebook.com/warriorsanonymous/
Warriors Anonymous Instagram
https://www.instagram.com/warriorsanonymous/
Media Contact
Liz H Kelly, 310-987-7207
ABOUT WARRIORS HEART (Bandera, Texas near San Antonio):
Warriors Heart provides the first and only private and accredited treatment program in the U.S. for "Warriors Only" (military, veterans, first responders, and EMTs/paramedics) faced with the self-medicating struggles of alcohol addiction, prescription and drug addiction, PTSD (post-traumatic stress disorder) and mild TBI (Traumatic Brain Injury) in a private, 60-bed facility on a 543-acre ranch outside San Antonio, Texas. While there are other treatment programs for warriors in the U.S., Warriors Heart is the only true peer-to-peer program because others are mixed with civilians. Along with a 42-day peer-to-peer residential treatment program, Warriors Heart gives warriors the option of Day Treatment, Outpatient, and Sober Living (60 Day Minimum). Warriors Heart's work has been featured on the TODAY Show, MSNBC, Newsmax, FOX 11 Los Angeles, KENS5 CBS News San Antonio, Dr. Drew Midday Live with Leeann Tweeden on Talk Radio 790 KABC, Forbes, The Chicago Tribune and Addiction Pro magazine. There is a 24-hour Warriors Heart hotline (844-448-2567) answered by warriors. https://www.warriorsheart.com/