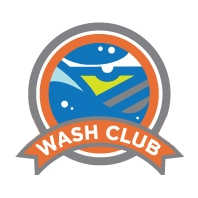 Giving back to the people and city I love in a time of need was just a natural reaction
New York, NY (PRWEB) August 20, 2013
Rick Rome, owner of the Manhattan laundry services company Wash Club NYC, received the Helping Hand Award from New York Mayor Michael Bloomberg, the Department of Small Business Services and Citi Community Development. Taken place at the Citi Executive Conference Center in New York on August 8, 2013, Rome was presented the award for voluntarily washing and delivering linens belonging to Brooklyn Hospitals, the National Guard and Breezy Point storm victims during the aftermath of Hurricane Sandy in 2012.
Rome, representing his New York wash and fold laundry delivery service Wash Club NYC, was present at the award ceremony along with a handful of other New York small businesses to receive this honor. Hurricane Sandy, a Category 3 storm which hit the eastern seaboard of the United States in October, 2012, was the deadliest and most destructive hurricane of the 2012 hurricane season of the Atlantic, and the second costliest hurricane in the history of the United States.
Rick Rome owns Wash Club NYC, a wash & fold and delivery dry cleaner in Manhattan. Wash Club NYC provides eco-friendly washing, folding, dry cleaning and commercial laundry services to New York City, diligently serving the residents and businesses of Brooklyn and Manhattan.
"Giving back to the people and city I love in a time of need was just a natural reaction," Rome explains. "I am truly fortunate to live and work in such an incredible city as New York – the city so nice they named it twice!" Rome's voluntary contribution of washing and delivery linens allowed a variety of organizations and hurricane victims to focus on the rebuilding efforts during the aftermath of Hurricane Sandy.
About Wash Club NYC:
Wash Club NYC is a pick-up and delivery laundry service that offers affordable and eco-friendly wash and fold and dry cleaning services from residences or places of business in Manhattan and Brooklyn. Committed to providing top-notch quality customer service, Wash Club NYC also services commercial laundry in New York for colleges, salons, health clubs, private gyms and hospitality venues. To see what Wash Club NYC can do for you, visit http://www.washclubnyc.com.