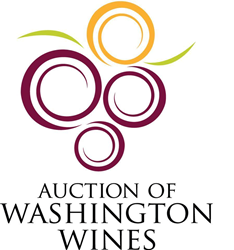 WOODINVILLE, Wash. (PRWEB) August 20, 2018
The Auction of Washington Wines' fourth annual Private Barrel Auction concluded on August 16, 2018 at Novelty Hill-Januik winery in Woodinville, Washington. At the auction, 32 five-case lots of one-of-a-kind Washington state wines were sold to national and local licensed members of the wine trade for a record setting $251,500 exceeding the 2017 totals by 83%.
All money raised will go directly to Washington State University's Viticulture and Enology Program to support education and research for the state's wine industry. In its four-year tenure, the Private Barrel Auction has raised nearly $521,000 for this program, which helps support WSU's Wine Science Center in Richland. The Wine Science Center is one of the most innovative viticulture and enology wine research facilities in the world. These research projects help wine grape growers and winemakers gain the necessary knowledge and skill sets to ultimately grow and produce better quality wines.
"We move a tremendous amount of premium Washington and Oregon wine throughout two Portland airport restaurants and wine bars with a third location street side and are always looking for special gems to share with our customers and passengers" said first time Private Barrel Attendee Christian Joly, owner of Capers Café who attended with his wife, son and daughter-in-law. "The quality of all the Washington wines we tasted were exceptional and the hospitality we were shown was top notch...we will definitely be back."
Christina Pearce, buyer for Total Wine & More with 186 locations across 23 states had this to say "At one point my spotter handed me a bottle and said he was so excited because the winemaker of the lot I had just won was his friend and past student. That's what made the energy in the room so great, the camaraderie and history. This auction will help to make sure we continue to build that in Washington and beyond."
The Private Barrel Auction is part of the Auction of Washington Wines, a non-profit organization focused on elevating the awareness of Washington state wine. Now in its fourth year, the Private Barrel Auction saw a 55% increase in winery participation from 2017, which was offset by a 50% increase in attendance by registered bidders. The average price paid per lot was $7,629, up 13% from the prior year, with an average bottle price of $127. All lots are and sold in five case (60 bottle) allotments, keeping the exclusivity of ownership high.
Winning bids ranged from $3,000 to $16,000 and the top five auction lots were:

Lot 7: Leonetti Cellar Cabernet Sauvignon, Holly Roller Vineyard, Walla Walla Valley $16,000
Lot 30: DeLille Cellars "Old Block" Cabernet Sauvignon, Ciel du Cheval Vineyard, Red Mountain, $16,000
Lot 22: Cadence Old Vine Cabernet Franc, Tapteil Vineyard, Red Mountain, $13,000
Lot 20: Woodward Canyon Old Vine Cabernet Sauvignon Blend, Champoux & Woodward Canyon Estate Vineyards, Washington State, $11,000
Lot 32:Rotie Cellars Tannat, River Vineyard, Columbia Valley, $10,000
Winning bidders of the top five lots are below:
Christina Pearce, Total Wine and More, Bethesda, MD
Christian & Annette Joly, Capers Café, Portland, OR
Andreas & Kimberly Joly, Capers Café, Portland, OR
Lisa Severn & Tommy Thompson, Tulalip Resort Casino, Marysville, WA
The 2019 Auction of Washington Wines Private Barrel Auction will be held Thursday, August 15th, 2019. Attendees are licensed wine sellers including retailers, restaurateurs and wholesalers. For more information, visit http://www.AuctionofWaWines.org/trade. Registration for 2019 will open on January 2, 2019
About the Private Barrel Auction
The Private Barrel Auction is a part of a series of events produced by the Auction of Washington Wines. Major sponsors include TN Coopers, Northwest Farm Credit Services, Signature Mobile Bottlers, M.A. Silva USA, Chateau Ste. Michelle, Novelty Hill Januik, Washington State Wine Commission, Woodinville Wine Country and Bloom, A Growth Platform for Modern Wineries. Please visit: http://www.AuctionofWaWines.org/trade
About the Auction of Washington Wines
Since its inception in 1988, the Auction of Washington Wines has raised more than $41 million dollars, benefitting Seattle Children's Hospital and Washington State University Wine Science Research. Events hosted by the Auction give wine enthusiasts the opportunity to support the Washington wine industry. The 2019 Auction of Washington Wines will take place August 15- 17, 2019. For more information please visit http://www.AuctionofWaWines.org
Media Contact
Jamie Peha, Director, Private Barrel Auction
(206) 661-8243
Jamie@pehapromo.com