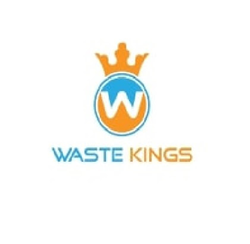 AUSTIN, Texas (PRWEB) November 21, 2019
According to statistics, in the United States, more than 250 million tons of trash and junk are created every year, which creates environmental issues. Austin-based Waste Kings Junk Removal has unveiled its environmental policy to address the concerns arising out of junk removal and its disposal.
"We're glad to announce our environmental policy," said Chris Aversa, spokesman for Waste Kings Junk Removal, one of Austin's most trusted providers.
"Just because it's junk, doesn't mean it can, or should, be tossed right into a landfill," said Aversa before adding, "We at Waste Kings Junk Removal are just as concerned about the environment as you are."
Aversa highlighted that your junk removal project doesn't stop when we show up with our trained teams, study trucks, and efficient processes. Once we remove the junk from your property, it is carefully sorted. Some items, like old wooden fencing, can be repurposed into firewood or shavings. Other items are sent away for recycling.
"We invite Austin residents to review our detailed environmental policy on our website," said Aversa and emphasized, "We care about the environment, and we know you do too. For responsible, environmentally-friendly waste disposal, contact us today."
Finding the right waste removal provider for your home or business, according to Aversa, can be the difference between a good or bad experience. Waste Kings Junk Removal is a full-service junk removal company and a leading provider of waste removal services in Austin, TX.
"Our team is dedicated to providing superior customer service, ensuring a pleasant and positive experience," Aversa stressed, before adding, "We are proud of our 100 percent satisfaction record, our trained technicians, and our proven and effective waste removal processes."
The company spokesman challenged those in need of waste disposal in Austin to leave the dirty work to the Waste Kings Junk Removal.
"We'll haul away your old furniture, appliances, electronics, tires, construction debris, and yard waste, and make sure to clean up afterward, so you don't have to. We can get rid of almost anything, provided that it is non-hazardous and can be lifted by two people," Aversa said. "We provide up-front pricing and make sure to dispose of your junk responsibly. We also understand that your time is valuable; we arrive on time and get rid of your junk in an efficient manner."
As to why anyone should try the newly launched Pick-Up Service, Aversa pointed to the fact that "We are crowned the 'Waste Kings' because we know how to expertly handle the junk you want out of your life. Book a pick-up or call us today for a quote."
For more details, please visit https://www.kingsofwaste.com/faqs.html and https://www.kingsofwaste.com/blog
About Waste Kings Junk Removal
We are a full-service junk removal company providing services in Austin, Cedar Park, and Round Rock in Texas. We come in and conveniently haul away items from any location that you no longer need, like renovation materials, construction debris, old sofas, mattresses, electronic appliances, TVs, furniture, etc.
Contact Details:
Chris Aversa
700 Lavaca St.
Suite 1400
Austin, TX 78701
Phone: 512-400-2136 (Austin) and 979-291-2809 (College Station)
Source: Waste Kings Junk Removal