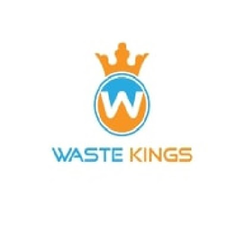 COLLEGE STATION, Texas (PRWEB) October 08, 2019
Representatives with Waste Kings announced today that it is now providing appliance removal services in Austin.
"From hand washing and cast iron stoves to the invention of the dishwasher and television, electronics and appliances have undergone a major change and we'll haul your appliances away quickly and tidy up before we go," said Chris Aversa, spokesman for Waste Kings, one of the most trusted providers with locations in Austin.
Waste Kings is a full-service junk removal company and a leading provider of waste removal services in Texas.
Aversa went on to explain that Waste Kings will recycle and donate whatever they can, whenever possible, and provide customers with an up-front, all-inclusive price.
"Our company has been providing expert appliance removal services to home and business owners in Austin for years," Aversa said. "We've handled all types of equipment, so save yourself time and hassles by calling our team of trained professionals."
"We are proud to be an industry leader in eco-friendly disposal offering convenient, all-in-one recycling solutions along with our quick and efficient junk removal services," Aversa said.
For more information, please visit https://www.kingsofwaste.com/faqs.html and http://www.kingsofwaste.com/blog.
About Waste Kings
We are a full-service junk removal company. We come in and conveniently haul away items, from any location that you no longer need, like renovation materials, construction debris, old sofas, mattresses, etc.
We do our best to take the stress out of de-cluttering your home. We will even remove waste as it sits in your home.
Contact Details:
Chris Aversa
3206 Longmire
Suite A56
College Station, TX 77845
United States
Phone: 979-291-2809
Source: Waste Kings
###