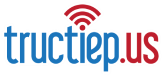 HANOI, Vietnam (PRWEB) April 02, 2020
Football is considered by many to be the king of all sports. When it comes to the number of fans, no other sports can compare with football. Football has the most dedicated and craziest fans in the world. Some of the most enthusiastic football fans in the world are the fans from Vietnam. Unfortunately, not all fans can support their favorite teams by going to the stadium. The geographical distance between the fans and the stadium, the limited number of seats in the stadium, or ticket costs are just a few of the factors that stop many fans from attending a stadium.
Tructiep.us has the solution to all of these unpleasantries and offers the fans the chance to watch their favorite teams play. Unlike the traditional TV channels that are broadcasting only a few football matches each day, this online platform is broadcasting live football matches from a multitude of football championships and tournaments. Vietnamese fans can now enjoy matches from various competitions from more than 200 countries and regions, including Euro, World Cup, Champions League, Premier League, La Liga, Ligue 1, Serie A, Jupiler League, Bundesliga, Asia Cup, Copa America, and more.
With Tructiep.us, fans can experience a more realistic feeling when watching a football match. Thanks to the Vietnamese comments that are accompanying every match that is being broadcasted from abroad, fans can release their emotions while watching and they can connect with other viewers. The football fans base in Vietnam is constantly growing and the team of Tructiep.us is striving to provide access to the most popular matches. Besides watching the matches of the national team and matches from the domestic championships, Vietnamese fans are fond of watching matches from the Champions League, Premier League, and Bundesliga.
For more info and the latest football news, check https://tructiep.us/
Tructiep.us has a user-friendly interface that can help any fans to quickly find what they need. This interface is suitable on all devices such as PC, laptop, phone, or tablet. Furthermore, it is compatible with all operating systems and browsers. Fans can enjoy matches broadcasted in HD quality with crisp, clear images. There are no lags and no blurring whatsoever. Plus, a chat box has been added to allow fans to leave comments about the match or to interact with other fans.
Tructiep.us has several sections that are easy to use by any fans. The homepage is the section dedicated to football fans who want to watch live football matches. Fans can find out when a specific match begins and watch it. To help fans spend less time looking for the match they want to see, the team behind Tructiep.us has arranged all the information about the time, name of the tournament, and the teams that are playing in a specific and clear manner.
Tructiep.us offers a news section dedicated to all the football fans from Vietnam who want to know the latest news from the world of football. Fans can find out about the latest news about their favorite teams, latest transfers, delayed or canceled matches or championships, or news about the newest rising stars of football. In this section, fans can also discover how to fix common errors that can appear while watching online football matches.
The schedule section is one of the most important sections of Tructiep.us. In this section, fans can find out when their favorite matches are going to take place. The team behind Tructiep.us is making sure that the schedule is constantly updated and no errors are being displayed. Knowing the schedule of a match is important for fans that want to have enough time to prepare for an unforgettable viewing experience at Tructiep.us.
Tructiep.us has a section dedicated to the final results of the football matches that already took place. Besides finding the final score of a football match, the results section offers other important information such as starting squad, reserve squad, scorers, yellow and red cards, injuries, penalties, and more.
Tructiep.us is the online streaming platform anyone needs to watch their favorite online matches. Paying for an expensive cable subscription to enjoy football matches at the highest quality available is no longer required. Fans only need an internet subscription to immerse themselves in the beautiful world of football.
For the best online football matches, in clear HD quality, visit https://tructiep.us/
MEDIA CONTACT
Address: 29 Trương Định, Tương Mai, Hai Bà Trưng, Hà Nội
Telephone: 0963466268
Email: tructiepus@gmail.com
Google site: https://sites.google.com/site/tructiepus/
Facebook: https://www.facebook.com/tructiepuss
Twitter: https://twitter.com/tructiepus
Tumblr: https://tructiepus.tumblr.com/
Medium: https://medium.com/@tructiepus