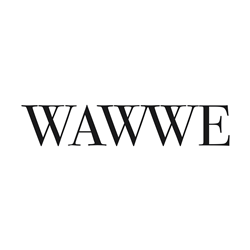 We wanted to create an easy, affordable way for people to be able to eat healthy, local food, eliminate packaging, support regenerative farming and save time
SALT SPRING ISLAND, British Columbia (PRWEB) January 13, 2021
WAWWE – We Are What We Eat – is a new meal delivery service that delivers plant-based, ready-to-eat meals anywhere on Salt Spring Island.
"We wanted to create an easy, affordable way for people to be able to eat healthy, local food, eliminate packaging, support regenerative farming and save time." says co-founder David Marshall.
The grassroots initiative is not looking to make a profit, but rather to make healthy, delicious and truly planet-friendly food available for all. Wholesome ingredients are sourced from sustainable local farms directly into a local kitchen where Haidee Hart and her team of amazing Salt Spring chefs prepare them into delicious meals. These are delivered fresh right to the doorstep with electric vehicles and zero single-use packaging. Containers are collected during the next delivery, washed and refilled with another day's healthy and delicious food.
For more information on the meal service, visit: https://wawwe.ca/pages/meal-service
The inspiration behind WAWWE is the realization that the way food is produced and consumed lies at the heart of humanity's global health, environmental, economic and even political crises. The industrial food system is broken and the harm it creates is accelerating at a scary rate.
Even if people are able to consistently buy healthy, local foods, there is still no way not to generate an excessive amount of packaging and energetic waste. Now, finally, there is an affordable and truly planet-friendly option, WAWWE.
For more information on this alternative to the participating in the industrial food system, visit: https://wawwe.ca/pages/why-wawwe
WAWWE makes it possible to shift effortlessly to a full or partial plant-based diet. The meal service includes 13 plant-based meals per week. Drawing inspiration from the farms, forests and ocean around Salt Spring Island, Haidee's menus reflect the exceptional ingredients that the pacific northwest has to offer. Wooden crates of fully prepared meals with zero single-use packaging are delivered using 100% electric vehicles. Crates arrive on doorsteps Sunday and Tuesday afternoons and contain dinner for that evening as well as breakfast, lunch and dinner for the next couple of days – a great foundation for either a full or partial plant-based diet. WAWWE meals as well as snacks, desserts and pantry items from other great local kitchens can also be purchased a la carte and included in the delivery.
WAWWE is a community working together to support humanity's shift into a healthy relationship with food. Success is measured collectively by the number of truly planet-friendly meals served each week. Every dollar earned will be reinvested into making WAWWE meals available to more people, while decreasing the negative environmental impact of how food is currently produced and consumed.
Eating WAWWE meals has an immediate and positive impact on both the local community and the planet:

Eliminate single-use food packaging
Significantly reduce usage of gas, electricity, dish soap and water
Get at least 6 hours a week back. Take back the time spent grocery shopping, preparing food, meal planning, dishwashing, packing lunches for school or work, and managing recycling, composting, and garbage.
Stop eating preservatives and other unnecessary additives
Stop financially supporting destructive farming practices
Start financially supporting sustainable, regenerative farming
Not only in terms of personal health but also collective health and the health of the planet, We Are What We Eat. There is one place that nearly everything that matters most in this world converges – the fork. The decision of what to put on the fork each meal affects not just the individual, but also the wider community and this precious planet.
To get involved, visit https://wawwe.ca/