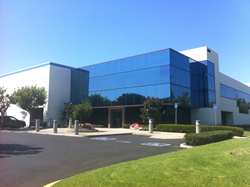 The comfort and safety of our study participants has always been a priority for us at WCCT
CYPRESS, Calif. (PRWEB) January 13, 2021
WCCT Global, Inc., a Contract Research Organization, or CRO, specializing in early phase clinical trials, is expanding its Orange County based clinical pharmacology unit and laboratory capacity to meet increasing demand during the COVID-19 pandemic, including recent demand to conduct COVID-19 vaccine clinical trials in healthy volunteers with undisclosed partners. The facility expansions should be completed by the end of January 2021.
5,000 Square Feet Being Added for Study Participants
The clinical pharmacology unit expansion will feature the addition of approximately 5,000 square feet of space that can be used flexibly by study participants during their visits. Since WCCT re-opened its facility in mid-April following the California Governor's "Stay-at-Home" orders on March 20, 2020, it has strictly observed social distancing guidelines and as a result, closed or repurposed spaces that were previously shared by study participants for dining and recreation during procedural downtimes. With this additional space, study participants will be able to more comfortably enjoy their stay while maintaining social distancing.
"The comfort and safety of our study participants has always been a priority for us at WCCT," stated Executive Chairman Gregory Hanson. "Early in our response to COVID-19, WCCT created an onsite monitoring and detection plan through use of our onsite laboratory, to provide for additional protections of our study participants and our employees. Additionally, we reconfigured our facility to improve social distancing. The current expansion now underway is intended to further improve study volunteers' experiences and increase social distancing during their participation in clinical trials, which often involves both overnight stays and frequent follow-up outpatient visits."
700 Square Feet Recently Added for Laboratory Services
The Company recently completed a 700 square foot addition to the onsite laboratory that that has enabled the laboratory team to nearly double its throughput capacity for cell isolation. By example, a sterile environment is required for the isolation of Peripheral Blood Mononuclear Cells (PBMCs), which is a common laboratory service performed in clinical trials where an immune response caused by investigational products can be observed and evaluated. The WCCT laboratory team has been performing PBMC isolation in early stage clinical trials since 2015. Since then, the team has expanded its capabilities to isolate PBMCs using three different methodologies and expects it will be able to nearly double is throughput with the increased laboratory space.
When asked about the impact the expanded laboratory capabilities would have on ongoing and upcoming projects, WCCT's President and Chief Scientific Officer, Mel Affrime, PharmD stated, "Our reference laboratory's ability to carry out these highly sensitive, white blood cell harvesting, procedures to meet the tight viability specifications set by our research partners has frequently enabled an early read-out of 'on-target' activity signals that often lead to more rapid dose selection for subsequent clinical trials. This same laboratory team played a major role in the validation and launch of our COVID-19 testing and surveillance strategy, enabling us to resume operations just 25 Days after the California Governor's 'Stay-at-Home' orders were announced."
With these expansions, the early phase CRO looks forward to gradually increasing its capacity and operations to pre-pandemic levels in early 2021. Since resuming operations in April 2020, the company has successfully dosed over 1,100 clinical research volunteers across 150 cohorts in 30 unique trials for various Sponsor companies. WCCT remains committed to supporting early phase clinical objectives for its current and prospective partners and invites drug development companies to reach out for consultation on conducting trials safely during the pandemic.
About WCCT Global Inc.
WCCT is a full-service early phase contract research organization (CRO) for the pharmaceutical, biotechnology and medical device industries. We are specialized regulatory and clinical development professionals who offer an innovative, agile and collaborative approach to every program we deliver. Our mission is to achieve our Sponsors' Early Phase clinical objectives of advancing global health. This is accomplished through the development of a scientifically informed time and budget-sensitive design; and with clinical trial research service execution that delivers high quality data, a superior client experience, and a volunteer-centric approach to care.