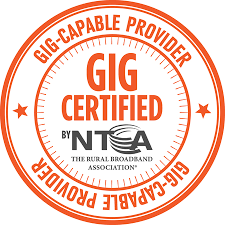 "Offering broadband on our GIG certified Fiber driven network is a vital service for all the communities we serve and this video highlights how businesses utilize it," states Marcie Boerner, Office Manager at WCCTA.
GOWRIE, Iowa (PRWEB) April 10, 2019
Improving infrastructure for connectivity is a goal across the nation and funding is a topic in Washington as well as many state legislatures. In Iowa, Governor Reynolds has established the Empower Rural Iowa Initiative with a focus on connectivity and creating a consistent source of funding for the broadband grant program. They recognize that rural communities can continue to thrive when reliable high-speed Internet access is available for small business, education, agriculture and healthcare. The video just released by Webster-Calhoun Cooperative Telephone Association (WCCTA) highlights several rural businesses and ways they rely on broadband every day. Local businesses featured in the video include 209 Main, McCrary Rost Clinic, The Gowrie News, Younique, Security Savings Bank, and the Steve Peterson Farm.
Located in Paton, Iowa, 209 Main is a modern and unique restaurant that draws customers from all over the state. They use broadband to be much more efficient when ordering supplies, promoting events, running the mechanical system for the building and to run credit cards for their customers. Even fun things like streaming sports events, wifi access, and using the video jukebox are important for customers, too.
Steve Peterson is a 4th generation farmer in southwest Webster County. He uses broadband to monitor his crops, the markets, and provides data to various farming agencies he works with.
For Megan Alliger, a Black Status presenter with Younique, the only way to grow her business is through broadband. Younique is the first direct sales company to market and sell almost exclusively through the use of social media and has moved away from traditional home parties. Megan also uses online tools to connect and train over 1500 team members all over the country.
Not only does WCCTA help to connect the six Security Savings Bank locations in rural Webster and Calhoun counties broadband connects their customers, too. According to bank President, Brad Lane, customers enjoy and expect having everything at their fingertips. Customers don't want to have to come into the bank or call to check basic information, they want to do it at their convenience utilizing mobile and online banking solutions.
Even the local newspaper is online. While the weekly print copy is still important, the Gowrie News offers digital subscriptions and provides immediate local news on social media. Staff can work from home with the benefit of broadband and large files can be transferred easily to meet printing deadlines.
Broadband has increasing impacts on healthcare as medical records and services are shared between facilities. Dr. Adam Swisher sees patients at McCrary Rost clinic in Gowrie and everything he does utilizes broadband. Ordering labs, prescriptions, x-rays, and adding notes immediately to a patient's chart are many ways communication can help with better care for patients. If patients are seen in a different clinic or hospital they have current results, notes, and information to work with.
"WCCTA provides service to 16 small rural communities in north central Iowa. The largest community has a population of just over 1,000. Offering broadband on our GIG certified Fiber driven network is a vital service for all the communities we serve and this video highlights how businesses utilize it," states Marcie Boerner, Office Manager at WCCTA. "Broadband access to our small rural communities provide a wide range of economic, educational and social advantages."
Webster-Calhoun Cooperative Telephone Association is located at 1106 Beek Street in Gowrie, Iowa. It has a GIG certified Fiber to the home network and provides landline telephone, Internet and digital television service to the Iowa communities of Gowrie, Pilot Mound, Vincent, Thor, Churdan, Knierim, Somers, Barnum, Duncombe, Farnhamville, Badger, Clare, Moorland, Boxholm, Lanyon and Paton. Follow us on Facebook, Twitter, Linkedin and our website at http://www.wccta.com