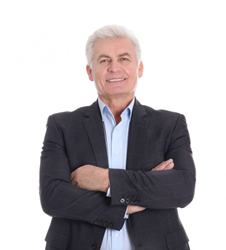 FORT LAUDERDALE, Fla. (PRWEB) May 17, 2021
"We Move Anywhere" Moving Company is one of the best moving companies in the United States. They have a wide range of moving services, and they include; long-distance, local, international, out-of-state, interstate, cross country, and military moving services. They have a national reputation of being one of the best long-distance movers. They also offer small move solutions and car shipping services. They are known to be highly professional in their services, and they offer economical prices. One unique thing about the company is its provision of a wide range of moving resources to help people planning a move, especially for the pandemic period.
Moving is tedious, and the work does not start and end with the moving journey. It begins with the planning and ends with the settlement in a new location. The process it takes goes beyond just thinking of moving. Actions are needed, and resources need to be optimized. No matter the type of move, be it local, national, or international, a lot of work is required and more effort is required during the pandemic. We Move Anywhere know that the entire process can be demanding and stressful, so they created detail moving resources to help anyone move conveniently.
Dwight D. Eisenhower, a former US President, said, "Plans are nothing; planning is everything." Having a plan is just a thought that means nothing until a person takes extra steps. Planning is the extra step that is needed to establish that a move will happen. We Move Anywhere understands this phenomenon that is why their first moving resource for anyone that wants to move is a move planner. They believe that using their move planner will help anyone tackle the critical component of their move. The move planner will help save clients from a lot of stress in the long run. We Move Anywhere recommends that anyone planning to move should start a moving planner at least eight weeks before the planned move. International moves require a longer planning duration.
Kofi Annan, a former Secretary-General of the United Nations, said, "Knowledge is power. Information is liberating." No one can achieve much without the correct information. Anyone making a move must have adequate information on the moving process. Without proper knowledge acquisition, the move plan will not be successful. Imagine a person planning a move and is not aware of any reason to hire a moving company or doesn't know the questions to ask a moving company before hiring. The person might not use any moving company or hire the wrong moving company. That will make the move challenging and frustrating. For this reason, We Move Anywhere provides people with blog posts containing the necessary information for moving. It will enlighten people, and moving will be less challenging.
A vital step in planning a move is to have a checklist. It enables anyone to stay organized by having a packing and moving pattern. Moving can be complicated depending on the property size, the individual location, and the final destination. Checklists will enable a person to maneuver the complicated process by keeping track of items and plans. It will also help avoid hassles. We Move Anywhere has a moving checklist as part of their moving resources. They provide the clients with different checklist categories that will help them pack orderly.
A person can't dive into packing for relocation without a packing plan and organizing their properties. If a person dives into packing without putting things in order, they will end up moving clutters. A pre-packing checklist provided by We Move Anywhere will help anyone to have an organized packing. They encourage people moving to make a supply run to get packing supplies. They also encourage early packing to help people stay organized and free from stress. Another aspect of the checklist is labeling moving containers. It will help anyone effortlessly identify what the container contains, which is vital for the unpacking process. Another necessary aspect of pre-packing is de-cluttering. No one wants to move to a new home with items that are not needed. Packing cluttered items will add to the weight of the property, which will tentatively increase the cost of moving.
The increased cost will be evident during international moves. It is better to get rid of unnecessary items by donating or selling. Not only will it save cost it will also save time during packing and loading. The other aspects of the pre-packing checklist involve; making lists, scheduling, planning for pets, separating valuables, filing a change of address, and planning medications for the move.
Moving supplies are necessary for packing. It might be hard to get complete moving supplies in a physical store at this period, which is why We Move Anywhere recommends using online stores for supplies purchase. We Move Anywhere has a moving supply checklist to help with the purchase. They provide advice on the size, type, and number of boxes to buy. They give recommendations on the items to put in each box type. They provide a list of different types of tapes and cushioning wraps for safe packing. The list also contains other moving supplies.
It is of popular opinion that the first night of relocation is usually uncomfortable. It doesn't have to be like that. With a proper checklist for planning the first night, a person can enjoy a comfortable first night. We Move Anywhere first night checklist will help anyone get essentials handy for the first night. It involves having a first-night moving box, which allows a person to easily access what they will need for the night. They recommend that the box should arrive with the clients, especially if the client will get to the destination before the movers. Their checklist covers essentials for the night, and it includes; cleaning and maintenance supplies, food and beverages, linen and sleeping arrangements, hygiene supplies, and a first aid kit.
For a long-distance move, there are some restricted items that will delay moving if packed. These items are usually properties that are not allowed to be transported to another state or country. If they are present in a piece of luggage, they will need to be removed and disposed of at the clearance point. We Move Anywhere tries to avoid having situations that can cause delays by providing their clients with a non-allowable checklist. Even if a client is having issues with the list, the moving company readily makes available coordinators to help the client. We Move Anywhere have strict regulation on transporting chemicals and any flammable substance. Irrespective of the distance for the move, they will not transport these substances. They do help a client who wants to get rid of these substances on disposal protocols. The best option for disposal is checking the local regulation for the disposal protocol. We Move Anywhere does not transport ammunition but will provide clients details on how to deal with them. They also do not transport perishable goods for a move of over 150 miles.
Some people are not familiar with orderly packing. When moving, orderliness is essential for easy identification of properties, to conserve space, and keep items from damage. We Move Anywhere provides a packing checklist to enable orderly packing. They advise that similar items should be packed together, and fragile items should be packed carefully with enough cushion. The packing checklist is comprehensive for anyone to understand and to achieve organized packing.
It will be unwise to pack necessary documents with clothing items. We Move Anywhere understands that some clients don't know how to pack essential items, so they created a pack separately checklist. Sentimental items are irreplaceable, so they should be kept close to the client while moving. They recommend that clients have an inventory of all their valuables and keep track of them when packing. The moving company provides a list of what they consider valuables, including financial and legal documents. They also have a guide for moving medications and prescriptions.
Arriving at a new residence can be overwhelming, but not having things sorted out can create a worse feeling. That is why We Move Anywhere provides their clients with a move-in checklist. The checklist enables their client to establish a local support system before they finally relocate. The list includes; setting up an account, registering vehicle(s), registering to vote, forwarding mail, locating health resources, contacting insurance, and updating media subscriptions.
A necessary resource We Move Anywhere provides client is a directory for getting a quote. It involves; getting an online free quote, scheduling a survey, and receiving a free moving quote. This is a vital resource to using We Move Anywhere services.
"We Move Anywhere" Moving Company was founded in 2015 by UniGroup Inc. They are a national long-distance moving company that provides accurate pricing and a top-notch moving experience for their clients. They pride themselves in having good customer service as they provide their clients will the necessary moving resource to make their move smooth and convenient. They operate with the needed licenses. We Move Anywhere is also ISO Certified and a Certified ProMover.
For more information, please visit their website at https://wemoveanywhere.com/ or call (855) 823-5836.