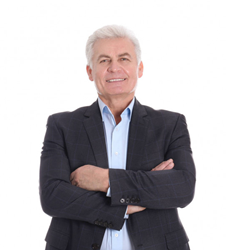 FORT LAUDERDALE, Fla. (PRWEB) April 27, 2021
"We Move Anywhere" Moving Company was founded by UniGroup Inc. It is located in Florida and has been active since 2015. This moving company carries out national long-distance moves across all states in the USA and also international moves. "We Move Anywhere" does not only provide moving services; they provide extra moving resources and additional services like storage movement and car shipping services.
After years of trying to establish their presence through local, co-operate, international, and long-distance moving services, We Move Anywhere can boast of being the leading long distance movers that can be trusted with a customer rating of four out of five. They are one of America's leading moving companies that offer long-distance moving service nationally with a moving record of 500 locations.
Moving can be a complex process without a guide or moving company. With the restricted movements and safety policies associated with the pandemic, moving can be difficult and stressful. Some people might have wanted to move before the COVID 19 break out, but they didn't. It might have been that their lease is up, and they feel deserving of a different residence. They might want to move to another state for a job or to be closer to their friends and family. Whatever reason they might have for moving now, they currently will be wishing they had moved before the pandemic.
People don't need to have regrets about not moving before the pandemic or be stressed out about their current moving situation. "We Move Anywhere" have dedicated their time and resources to stay open and help people move conveniently even with the presence of the COVID 19 pandemic. Devon Michaels, the CEO of Unigroup Inc., mentioned that he figured out how to set up a plan to strategically reduce clients moving costs while protecting their valuables to enable that their move is as smooth and enjoyable as possible. Even with the pandemic "We Move Anywhere" Moving Company still sticks to this strategy.
Peter Abelard, a French Philosopher said that "the key to wisdom is by constant and frequent questioning, for by doubting we create questions, by questioning we arrive at the truth." "We Move Anywhere" agrees with Peter Abelard as they believe that asking questions is an easy route out of a difficult situation.
Moving during the pandemic will raise a lot of questions for anyone. The Moving Company will help provide answers to any moving questions and provide the help that will be needed with their COVID 19 resources. We Move Anywhere do not keep people in the dark; they usually make their move plan as detailed as possible. They also take provisional measures to guarantee client's health safety while moving.
"We Move Anywhere" also has agents that will help clients schedule their long-distance move. Because of the pandemic and people's safety, they developed a contact-free virtual survey for accurate assistance. The virtual survey will help clients estimate their moving costs in addition to answering their questions. Clients can also call the moving company's agents to guide them with the tips and tricks to make their moving estimate accurate.
Packing without a specific order can make moving difficult or cause damages to valuable items. Putting breakable glass with metallic material in the same pack can cause the breakable wears to crack or break. Not cushioning delicate items can cause them to get damaged during a move. Putting curtain hangers, clothing hangers, and bolts in boxes will occupy unnecessary space. With "We Move Anywhere" Moving Company, they offer pro tips to help clients move safer by packing right.
Robert Southey, an English Poet said, "order is the sanity of the mind, the health of the body, the peace of the city, and the security of the state." Without order, moving can never be convenient. Anyone will quickly get frustrated and might not achieve much. That is why We Move Anywhere has moving resources that help with orderly moving. They do provide a moving planner and a checklist for their clients. If used correctly it will save clients from a lot of stress.
With the pandemic, anyone moving will want to ensure that everyone moving with them (their family and pets) are safe and comfortable. "We Move Anywhere" does not only prioritize client's possessions; they value their clients also, and they prioritize their needs. They provide easy-to-understand moving options so people can focus on their other needs. Filling a quote will help the company simplify the moving process for their clients during the pandemic. It can be done on https://wemoveanywhere.com/get-a-quote.
In today's world of the COVID 19 pandemic, disturbing news like infection rate, death toll, the first wave of COVID, second and third keeps flying around. No matter how strong-willed a person is, this news can affect anyone's peace of mind. Coupled with the fact that most activities are done remotely, like schooling and working. Now someone moving still have to worry about the moving process whether it is a short distance, long-distance or international; it will feel like a burden. We Move Anywhere might not help with the global pandemic burden, but they can help achieve peace of mind while moving. They offer a full-service moving package that helps clients relax and enjoy their ride. The moving, packing, unpacking, storing, shipping, and even cleaning can be covered by them. All the clients need to do is select what they need from the full-service package option. They always put into account the client's budget, preference, and timeline.
Driving a personal car while moving is considered cheaper than the other alternatives, but the stress associated with it is not considered cheap especially, in this pandemic period. People usually believe that a moving process can be converted into a road trip. A road would have been a feasible alternative before the pandemic. With the pandemic, road trips are not fun as most restaurants and lodging spots have a strict protocol. There could also be policies in place in some states about cross-country road trips during the pandemic. The easy way out is to get the car shipping service that We Move Anywhere provides. It is also safer for a car to be moved with a shipping service during a long-distance move. It will save the client the cost of gas, car tire, and engine maintenance.
"We Move Anywhere" Moving Company offers car shipping services that can deliver client's automobiles to any location in the country safely. They offer door-to-door, terminal-to-terminal, and dock-to-dock car shipping services. Their door-to-door service makes use of large trucks to deliver to the client's residential address. The only limitation with this is that the city or municipality might have restrictions on the operation of oversized vehicles. That is why they have other options. The terminal-to-terminal car service will be a good choice if the client has a limited time frame for their move because it is fast. It makes use of air cargo. The dock-to-dock makes use of sea cargo.
Sometimes, paperwork can be tasking especially, with moving in the pandemic. We Move Anywhere have specialists that can help clients complete the paperwork and guide them through the step of preparing their car for shipment, pick up, and delivery. They also examine the client's car and if their insurance is fit enough for the shipping to avoid any case of uninsured damages.
In cases where clients are experiencing issues with settling in their new residence or having problems with space, the moving company offers storage services for both their car and luggage till they are ready to retrieve them. We Move Anywhere offers residential storage (short-term and long-term storage) and commercial storage for large and small businesses.
"We Move Anywhere" was founded by UniGroup, one of the world's most significant transport and relocation companies, which was established in 1988. UniGroup is one of the leading transport companies and offers services, such as airport transfers, international road transports, car hire and many more. They have helped about 40,000 military families moved successfully.
We Move Anywhere is a nationwide long-distance moving company that provides top-notch moving service in America and some states abroad. They are dedicated to providing accurate costing and a fantastic moving experience by making professional agents available across the United States. Their service is easy to use, and they strive to satisfy their customer's needs, the community, and their employees. They help eliminate the complexities associated with moving.
They operate with all the necessary licenses. "We Move Anywhere" Moving Company is ISO Certified and a Certified ProMover (a certification granted by the American Moving and Storage Association). Their certification allows them to provide high advocacy for clients that are using their moving and storage services.
We Move Anywhere also proudly help America's heroes (those who fought for the country) by honoring their courage in participating with the U.S Chamber of Commerce Hiring their Heroes.
For more information, visit their website at https://wemoveanywhere.com or call (855) 823-5836.