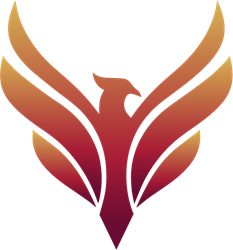 Reno, NV (PRWEB) March 06, 2021
These are the requirements made by the DOL, the IRS, ERISA, and EBSA.
(Reference the U.S Department of Labor Employee Benefits Security Administration (EBSA) > Employers and Advisers > Plan Administration and Compliance > Retirement Plans > Missing Participants Guidance > Missing Participants – Best Practices for Pension Plans - January 12, 2021)

Maintain accurate census information for plan participants. 
Implement effective communication strategies.
Search for missing or lost participants.
Document procedures and actions.
We Search For You, Inc., is the new face, the new approach for finding or locating Missing or Lost Participants and performing Life and Death Audits that will help you meet Mandated Compliance's demands.
Make use of a team that has extensive authentic experience in the field. An expert in Human Resources and a qualified software engineer who has developed the data-intensive systems and algorithms used by other related companies. When is the last time your current provider offered you something new?
Let me introduce you to We Search For You, Inc. A company specializing in

Searching for your lost and missing participants
Searching for beneficiaries upon a participant's death
Providing various levels of reaching out and communicating with participants (Confirmed, unconfirmed, and fiduciary locates)
Search for people with unclaimed checks or property.
Helping you fix the inaccurate data or fill in the missing data.
Correcting those W9 & clearing the IRS B-Notices
Death Monitoring services & subscriptions to include Facts of Death from government sources and Notices of Death from obituaries.
Life Monitoring services & subscriptions to observe & maintain your participants' & provide you with accurate data as it changes.
We Search For You, Inc. streamlines the administrative complexities for staying compliant.
We Search For You, Inc. placed its servers in the Light Edge Data Center in Kansas City, Mo. The Light Edge data center is located 160 feet beneath the surface in Subtropolis. Our data centers maintain security certificates: SOC1, SOC2, SOC3, ISO-270001, ISO-20000-1, PCI DSS, HIPPA/Hi-tech. We provide your results via SFTP with an encrypted file. Data Encryption at rest. IP restricted access Enforced two-factor authentication. Our cloud is underground.
We Search For You, Inc. provides results that are timely, comprehensive, secure, and with deep discount prices.
Stay compliant, keep up to date, use the recommended best practices and give us a call.
We Search For You, Inc.
5470 Kietzke Lane, Suite 300, Reno, NV 89511
775 249-0222 / Info@WeSearchForu.com
https://wesearchforu.com/