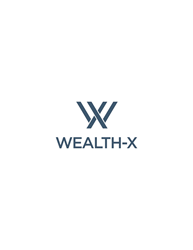 NEW YORK (PRWEB) February 07, 2020
Wealth-X, the leader in applied wealth intelligence, announced another significant expansion of the company's proprietary global database today, identifying thousands of new wealthy individuals in key locations including Russia, Australia, South Korea and several countries across Latin America.
In an effort led by Wealth-X's Data Strategy team, these new data assets uncover both very high net worth (VHNW) and ultra high net worth (UHNW) private company shareholders from a wide range of countries including*:

Russia – 13,500 new records
Australia – 9,300 new records
South Korea – 8,400 new records
Vietnam – 6,600 new records
Thailand – 5,300 new records
India – 4,800 new records
Turkey – 4,600 new records
United Arab Emirates – 800 new records
Saudi Arabia – 700 new records
Singapore – 700 new records
Hong Kong – 600 new records
The data ingestion also includes 6,100 new records across Latin America, including Chile, Mexico, Peru, Brazil, Colombia & Ecuador, and 4,500 new records across Scandinavia, including Norway, Finland and Sweden. In addition, Wealth-X continued to expand adding additional records in Canada, Japan and South Africa.
From this new intelligence, the Wealth-X Data Strategy team was also able to identify an additional 72,640 known associate and family connections, linking these new records to co-owners of their companies, and 32,846 service provider connections, such as auditors, attorneys or bankers.
This data expansion is the most recent in a series of significant additions to the company's proprietary database over the past 6 months, adding close to 270,000 records of wealthy Chinese individuals to its global dataset in August and 130,000 individuals across Europe in December.
The Wealth-X Database is the world's largest contextual dataset of records on wealthy individuals available today, focusing on the VHNW, those with a net worth of between $5 and $30 million and UHNW, those with a net worth of $30 million or more, wealth tiers. This unique data empowers organizations in the financial services, luxury, nonprofit and higher education sectors to better understand, engage and do business with wealthy clients and donors.
For more information on the Wealth-X Database and how to gain access, please visit: https://www.wealthx.com/solutions/database-access/
About Wealth-X
The global leader in wealth information and insight, Wealth-X partners with prestige brands across the financial services, luxury, nonprofit and higher-education industries to fuel strategic decision-making in sales, marketing and compliance. Wealth-X has developed the world's largest collection of records on wealthy individuals and produces unparalleled data analysis to help organizations uncover, understand, and engage their target audience, as well as mitigate risk. Founded in 2010, with staff across North America, Europe and Asia, Wealth-X provides unique data, analysis, and counsel to a growing roster of over 500 clients, worldwide.
*Rounded figures