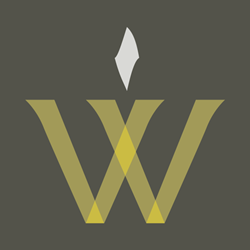 Our entire team has been responsible for this success, and I could not be more proud.
Bozeman, Montana (PRWEB) May 01, 2014
WealthVest Marketing, with offices in Bozeman, Montana, and San Francisco, California, announces a sales milestone of $1 billion in index annuity products as of March, 2014.
"We have been building all of our sales and marketing capacities to reach this success level. Our entire team has been responsible for this success, and I could not be more proud," said Lincoln Collins, former CEO of The Hartford Life Group Exchange Europe.
WealthVest was founded in 2009 by Collins and former CEO of American Skandia, Wade Dokken. From the beginning, the company has provided financial professionals with exceptional field and phone support, effective sales training materials, thorough coaching, and products of the highest quality.
"This is a great day for WealthVest. We have well over 100 financial services professionals in our company today, and we expect subsequent billion dollar sales hurdles to take progressively less time", said Dokken. "We hope to redefine the index annuity marketplace towards high consumer value product, which is key to our bank and broker-dealer customers."
The fixed index annuity is the core product of WealthVest's offerings. Index annuities have grown from $2.7 billion in sales in 1997 to $38.6 billion in 2013, with fourth quarter sales reaching over $11.5 billion. Index annuities offer a combination of principal guarantee, interest participation in rising equity markets, and very competitive income options for today's retirees and near retirees. Index annuities are the fastest-growing segment of the annuity product group due to these advantages.
WealthVest Marketing is a financial services distribution firm specializing in high-quality fixed and indexed insurance and retirement savings products from top carriers. WealthVest designs, markets, and distributes these essential products throughout the nation. WealthVest's focus is on creating product with the highest consumer value – which is attractive to the best financial professionals and brokerage firms.
The company possesses two sales teams: a field wholesaling team dedicated to banks and broker-dealers, which together form the fastest-growing subset of the index annuity marketplace, and a team dedicated to independent professionals. WealthVest has relationships with over 130 banks and broker-dealers around the United States.