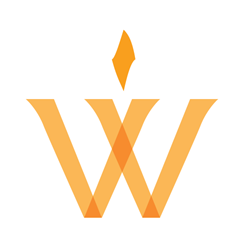 BOZEMAN, Mont. (PRWEB) September 21, 2020
The global Covid-19 pandemic has forced financial professionals to adapt to the digital medium to reach their clients and grow their business. Investors want to communicate with their financial professionals more frequently—according to The Financial Planning Association's May 2019 publication, 64% of people surveyed said their financial professional "infrequently" or "very infrequently" contacted them. While in person meetings are beginning to happen, many investors are still more comfortable meeting online. Individual meetings with new clients remain of utmost importance but providing an educational experience to clients and prospects with topics that matter to them can help create deeper relationships with existing clients and gain new clients.
Seeing the need for financial professionals to meet with their clients virtually, WealthVest is pleased to announce the creation of Client Connect, a turn-key virtual seminar process that provides marketing support and business building tools that help financial professionals succeed in hosting virtual events. Using a targeted multi-touch invitation campaign and follow-up process, Client Connect events are filled with new prospects. Client Connect events feature WealthVest's proprietary research and surveys of American investors. During this 40-minute presentation, WealthVest highlights the risks, misconceptions, and opportunities today's investors face and offers options on how individuals can set up their retirement savings in an efficient manner. Through these events, financial professionals set appointments, connect with their clients, and bring their practice into 2020.
Financial professionals who enroll in Client Connect have all expenses paid on events based on annuity production with WealthVest. From April to September of 2020, financial professionals who have used Client Connect Virtual events have averaged 8.41 appointments and over $300,000 in annuity sales. These figures reflect a minimum of 2 months after the event, to account for meetings and follow-up with attendees. Client Connect events requires a lower investment than traditional seminars as well as less hands-on staffing needed, and quality control issues. These factors coupled with the ability for your clients to view live or stream on their time, make Client Connect a successful virtual experience compared to the traditional seminar model.
About WealthVest
WealthVest is a financial services firm specializing in the distribution of high-quality fixed and indexed annuity products from top-rated insurance carriers. WealthVest designs, markets, and distributes these essential products throughout the nation and is squarely focused on developing products with the highest consumer value.
WealthVest was founded in 2009 by former CEO of American Skandia, Wade Dokken, and former CEO of Hartford Life Limited, Europe, Lincoln Collins. From the beginning, WealthVest has provided financial professionals with thorough coaching, effective face-to-face sales training, and thought leadership on retirement planning concepts and products of the highest consumer value offering principal protection and lifetime guaranteed income.
For more about WealthVest visit: http://www.wealthvest.com