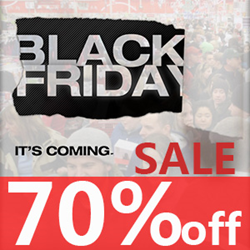 These are the best web hosting sales for this Friday that help people save much more than they can imagine.
San Francisco, CA (PRWEB) November 28, 2014
A few hours of Black Friday have passed. In answer to the increasing requests for worthy web hosting deals, BestHostingSearch.NET has released a detailed guide to introduce the best choices for shared hosting, VPS hosting and ASP.NET hosting.
HostGator, A2Hosting and Host4ASP.NET are the top recommendations that offer the largest discounts, most beneficial extras and best refund guarantees, according to the information published at BestHostingSearch.NET.
1) HostGator – 55% Off
Starting today at 12:00am CST, HostGator Friday promotion is a 55% discount for both Linux hosting and Windows hosting. With the discount applied through this promotional link, the price for the Linux hosting plans starts from $2.23/mo only and that for Windows hosting plans starts from $2.68/mo.
For both hosting solutions, HostGator offers Weebly site builder with 4,500 website templates, unlimited disk space and bandwidth, shared SSL certificate, and a non-contractual 45-day full refund guarantee. Linux hosting users are also prepared with $100 Google AdWords credits.
2) A2Hosting – 50% Off
A2Hosting holiday sale continues. Included in this promotional link is a 50% discount available for shared web hosting plans, regardless of the length of billing cycle. For the longest 3-year subscription, the prices of Prime and Prime+SSD plans are $3.49/mo and $4.99/mo. Both plans include the same unlimited features and extras, except that the latter also comes with SSD drives.
In terms of VPS hosting, subscribers can enjoy the low price of $7.49/mo in the time-limited promotion, 50% off the initial price. Using the service from A2Hosting, people have the freedom to design their own VPS, upgrade resources at any time, and use A2 SiteBuilder to build a website easily.
3) Host4ASP.NET – 70% Off
As a brand with thousands of loyal fans, Host4ASP.NET has been devoted to offering affordable and reliable ASP.NET hosting services. To lead the trend of promotion, the company is offering a huge 70% discount for people who sign up through this promotional link, which reduces the hosting fee to $2.09/mo only.
Host4ASP.NET does not charge fees for account setup. Instead, it provides instant activation, and no-hidden-fee guarantee. The discount will expire today at 11:59pm PST.
In total, there are over 10 special offers introduced at BestHostingSearch.NET, covering discounts ranging from 20% to 70%. For detailed information about the Friday sales, visit https://besthostingsearch.net/promotion/friday-hosting-deals-2014-nov-28/.
About BestHostingSearch.NET
Being a comprehensive web hosting review site, BestHostingSearch.NET has been releasing reviews and tutorials to help readers select web hosting package, build websites, optimize website performance, and market their businesses online.