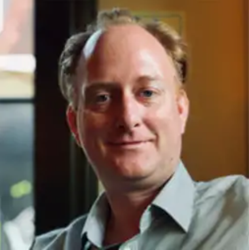 The combination of Mozenda and Dexi is a juggernaut.
LONDON (PRWEB) July 16, 2020
Mozenda (http://www.mozenda.com) today announced its merger with digital commerce intelligence suite Dexi (http://www.dexi.io). The combined entity will continue to maintain Mozenda and Dexi as distinct products and brands.
"With Mozenda and Dexi combined, we are now effectively the market leader," said Jacob Lauvigen, Dexi founder and newly-appointed CEO of the combined Mozenda Group. "This is the first organization that can truly deliver on the promise of a complete web data extraction and integration tool. I think we've created a juggernaut." Laurvigen continued, "I'm looking forward to driving our joint vision and strategy, to expand product offerings, grow the company further and to challenge new markets and leaders."
Mozenda launched the first UI-based, cloud-enabled web scraping tool in 2008, and provides web scraping via software licenses, on-premise installation, and professional service engagements. Founded in 2015, Dexi.io provides a centralized automation and data intelligence solution for global companies in the retail sector.
"We're excited to bring so much talent and experience together," said Corey Young, Mozenda Group's Chief Operating Officer. "Our cultures fit together just as nicely as our product offerings. We're both committed to moving fast and making waves, and we can't wait to get started."
Combined operations will begin immediately. Dexi.io and Mozenda will continue to operate from their respective headquarters in London, United Kingdom, and Pleasant Grove, Utah, supported by offices in Tirana, Albania, and Copenhagen, Denmark.
About Mozenda:
The world leader in web data extraction, Mozenda provides the data that fuels planet Earth's best companies - including more than a third of the Fortune 500. Organizations of every shape and size rely on Mozenda data scraping solutions to transform web data into winning decisions.
About Dexi:
Dexi's vision is to provide enterprise organizations with Digital Commerce Intelligence tools that enable them to execute at a level normally reserved only for a few tech giants. The Dexi core solution enables growth and digital transformation for global enterprises, governments, and emergent organizations. One core data engine, countless features.