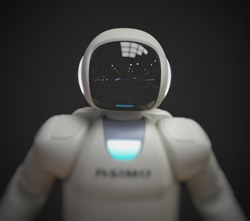 NEW YORK (PRWEB) December 21, 2018
Lounge Lizard is globally recognized as a top web design company within the web design and development industry. Lounge Lizard's brandtenders are creative, tech-savvy, and passionate in developing innovative strategies that drive conversion for both startup and established clients of all industries, making them the "best of breed since 1998."
Chatbots are fast becoming the hottest trend coming out of 2018, and for good reason. Their ability to tackle thousands of time-consuming tasks simultaneously around the clock means freeing up time for employees to focus on critical issues.
One of the more popular use for Chatbots has been to pair it with Facebook Messenger Service which provides access to the 1.4 billion monthly active users the platform currently boasts. Today NYC based web design company, Lounge Lizard, shares 4 ways your business can use Facebook bots to provide a better user experience.
1. Customer service – This is the most obvious and effective use for a chatbot paired with the Facebook Messenger Service. With automated messaging available 24/7, 365 days a year (plus Leap Years!) a business has an ability to provide an immediate response to questions from both current and prospective customers. Statistics show that providing great customer service increases conversion rates so take the time to carefully build the chatbot to provide a high level of service. By quickly providing accurate and useful information customers can then easily decide if products or services will fulfill their needs without checking elsewhere while they wait for a response. Along with directing customers to FAQs, chatbots can be built to offer multiple choice responses that will progressively work towards the specific answer a customer is looking for. This can alleviate issues with how questions are asked by customers.
2. Marketing push – Messenger service messages currently have a higher open and click-thru rate compared to email. Additionally, there are not the same level of spam filters built into messenger programs. What this means is that using the Facebook Messenger service for marketing makes a lot of sense when done properly. The key is to focus on having a conversation with customers using your chatbot rather than just sending a sales-pitch message. For example, welcome messages should be polite and conversational while asking customers if they have any questions and then providing links to products, services, and customer service pages.
3. Brand building – Bots can be effectively used to inform new customers about a brand and its mission to engage an audience and start a relationship. By using automation to warm the audience up, they are already a step or two down the sales funnel. A greeting message that explains what a business is all about along with links to learn more or just visit the business homepage can be a good way to start. The Messenger window can also be used to include a menu to allow people to learn more. Other brand building ideas including sending out messages to let customers now about interesting projects or recent events.
4. Content updates – Broadcasting messages to customers via messenger is a good way to let them know about news or content that is interesting or will provide value. Examples might include a new blog post with positive feedback, an upcoming sale, or a future product launch. Messages of this type should be used sparingly so that people are not overwhelmed and also should focus on engaging users in a conversation by asking questions to entice a response if a customer is interested. This can help drive visitors to your site outside of standard SEO efforts.
Lounge Lizard NYC Web Design Company is an award-winning, high-end design boutique specializing in website and mobile app development, UX/UI, branding, and marketing. Lounge Lizard excels in creating the ultimate brand strategy, fully loaded with expertly crafted visuals that work together to increase sales and effectively communicate a client's unique personality.
Media Contact: Ken Braun, Lounge Lizard, 631-581-1000, ken.braun@loungelizard.com