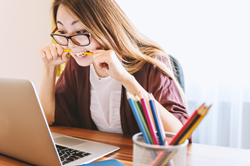 The landing page is a critical part of any successful website and should be optimized as such.
NEW YORK (PRWEB) February 18, 2019
Lounge Lizard is globally recognized as a top web design company within the web design and development industry. Lounge Lizard's brandtenders are creative, tech-savvy, and passionate in developing innovative strategies that drive conversion for both startup and established clients of all industries, making them the "best of breed since 1998."
A landing page is an important part of any successful website. It is often the page which provides visitors a first impression to products or services after they follow a link from search engine results or an advertisement. Due to their prominence, landing pages should be a central focus of an inbound marketing strategy. Unfortunately, they are not always given the proper attention and design expertise they deserve which can cause a business to leak valuable conversions. Today NYC based web design company, Lounge Lizard, shares Five Common Conversion Costing landing page mistakes.

Not enough landing pages – Generally speaking the more landing pages a business has, the better results each individual page will have because it can be optimized to specific needs rather than attempting to have broad appeal. For example, if a business provides auto detailing, oil changes, and tire sales as their service, attempting to use a single landing page for all of those needs is daunting for customers arriving to the site. However, if each section has its own landing page the focus of that page can clearly be on the product the user is searching for such as 'new tires' instead of 'auto detailing'. Different landing pages can and should also be created for different buyer personas, the different stages of the buyers' journey, and for specific conversion goals. By expanding to more pages, the focus and details of each page can be more specific and will resonate with the target audience.
Using the wrong color scheme – Often a website's color scheme is driven either by the brand's color scheme or preferred colors from the client or designer. However, when it comes to landing pages the color scheme should be focused around the customer's preference. Different audiences will be attracted by different colors, something that has been noted when looking at color preferences between women and men. A study by Emerald Insights has shown how color can enhance the mood, calm down customers, or even reduce the perception of waiting time. Using the right color scheme for an audience can positively influence the ability to convert.
Lack of User Flow optimization – The user flow is typically defined as the steps that will need to be taken by a user to complete a specific goal. When it comes to a website, that goal is often clicking on a call-to-action button, making a purchase, or completing a form. To maximize the conversion factor of any page the user flow should be carefully reviewed and optimized. In some cases, the flow can be interrupted based on the layout but in other cases users are expected to perform additional tasks that often are not considered which stops the flow. For example, any time something needs to be a scheduled a user would most likely need to stop and consult their calendar. Specific informational items that are requested in form fields can cause a user to stop if they need to go find or lookup that information. Each page should be evaluated based on the user flow and whenever any action occurs that requires a user to stop or pause the process is found, it should be either eliminated or adjusted to not create a pause. Users should always be able to act now, otherwise there is a good chance they won't act later.
Unremarkable CTA's – The call-to-action (CTA) buttons area vital part of any successful landing page. While many studies have been conducted about things such as color choice and font, the most important aspect to remember as that CTA's need to be remarkable and stand out, otherwise customers can easily overlook them. The specific color choice is less important than picking a color that stands out compared to the rest of the color scheme, so it is easily noticeable each time a visitor sees it. By the same token the size of CTA buttons should be above average but not excessively large. It needs to be obvious on a page without dominating, especially for those sites with a large mobile audience. Fonts should have a high degree of readability more than focusing on a specific style.
Not utilizing trust factors – Trust factors are an important part of the conversion process as they help increase credibility to users who are unfamiliar with a business or brand. Due to this, it is important that trust factors are not only included on every land page, but prominently displayed so that visitors find them early in the process. This includes optimized testimonials, social proof, using security seals, and showcasing trust badges prominently. Trust factors displayed should be appropriate to the landing page itself and relevant to customer concerns.
Lounge Lizard Web Design Company is an award-winning, high-end design boutique specializing in website and mobile app development, UX/UI, branding, and marketing. Lounge Lizard excels in creating the ultimate brand strategy, fully loaded with expertly crafted visuals that work together to increase sales and effectively communicate a client's unique personality.
Media Contact: Ken Braun, Lounge Lizard, 631-581-1000, ken.braun(at)loungelizard.com