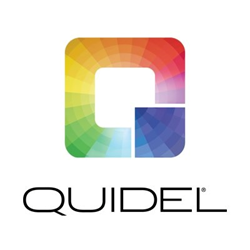 SAN DIEGO (PRWEB) August 25, 2020
The free webinar is part of an ongoing series hosted by Quidel, the California-based diagnostic health care manufacturer known for successfully developing rapid diagnostic health solutions.
Conducting the webinar will be Robert A. Dracker, M.D., medical director at Summerwood Pediatrics and Infusacare Medical Services in Liverpool, New York. Dr. Dracker currently serves as chair of the heart, lung and cancer committee for the Medical Society of New York State and is a board member of the Office of Professional Conduct for the New York State Department of Health. Since 2014 he has been a member of the Pediatric Advisory Committee of the FDA and served as chairman of the committee from 2018-2019.
The Aug. 27 webinar will discuss how Lyme disease presents in children (often flu-like symptoms including fever, chills, malaise and headache), how it progresses and tick-exposure management. Also discussed will be how to test for Lyme disease, including the innovative Sofia 2 Lyme FIA test. This in-office test provides a patient as well as physicians with indicative results within minutes as opposed to days, which has historically been the norm.
"Disease presentation in children is extremely variable and may present with confounding symptoms, suggestive of various other infectious or rheumatologic illnesses," said Dr. Dracker. "Confounding the challenge is that most patients and their parents never remember or notice a tick bite, since most are nymph related. But the reality is that, for the most part, children are more engaged on a regular basis than are adults in outside activities that could expose them to tick bites, which is why being on guard and testing for Lyme disease is so important."
Among those expected to attend the webinar are pediatricians, representatives of physician office laboratories, urgent care centers and any other allied health professionals or health care researchers interested in hearing the latest regarding the prevalence of Lyme disease in children. The free, Aug. 27 webinar will take place from noon-1 p.m. (EDT). To register, visit quidel.com/webinars.
About Quidel Corporation
Quidel Corporation serves to enhance the health and well-being of people around the globe through the development of diagnostic solutions that can lead to improved patient outcomes and provide economic benefits to the health care system. Quidel's products aid in the detection and diagnosis of many critical diseases and conditions including not only Lyme disease but, among others, COVID-19, influenza, respiratory syncytial virus, strep A, herpes, pregnancy, thyroid disease, fecal occult blood, myocardial infarction, acute coronary syndrome, heart failure, disseminated intravascular coagulation, pulmonary edema, deep vein thrombosis and drug abuse. Quidel's research and development engine is also developing a continuum of diagnostic solutions from advanced immunoassay to molecular diagnostic tests to further improve the quality of health care in physicians' offices and hospital and reference laboratories. For more information about Quidel, visit quidel.com.