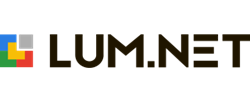 Easily add, edit or remove equipment for sale on your website with Equip from LUM.NET
Houston, Texas (PRWEB) August 21, 2017
LUM.NET, a Houston, TX based B2B SEO and Internet services company focused on sales leads and lean selling, has announced the debut of a new application called Equip that enhances the already impressive capabilities of the highly popular Salesforce customer relationship management (CRM) platform. Available now on the Salesforce AppExchange, the world's largest business app marketplace, LUM.NET's new application promises to simplify the process of website sales inventory management within the Salesforce platform, and make it much more efficient than it currently is. Adding, editing or removing equipment for sale from a website can now be easily managed with Equip.
Companies do NOT have to be current users of Salesforce to utilize the features of Equip.
Many businesses use WordPress for most of their website SMB needs. LUM.NET's new app Equip integrates inventory management processes with any WordPress-based platform, making an often time consuming and tedious process easy and trouble-free.
Currently, WordPress does not interact with Salesforce in an efficient way. LUM.NET's new application Equip allows for easy inventory updates from Salesforce to WordPress with many other advanced features available within Salesforce. On the websites, inventory displays can be customized for specific applications, and results can be filtered and sorted to fit almost any need. Equip is extremely user friendly, and fully adapted for mobile device users. In addition, multiple team members can add information from any location or device (e.g. outside in the equipment yard).
Accurate inventory listings are vital for SMB's. Salesforce is an entirely cloud-based platform that makes this necessary function very easy, and LUM.NET's new application Equip makes it even more efficient.
LUM.NET was founded and is currently operated by Mark and Hope Lum, two IT and design professionals with decades of experience in business and the tech industry. Mark holds an MBA with a focus on Strategic IT, and Hope holds a MA in Technical Communications. They have the know-how and experience to create superior applications for the B2B and SMB market, and they have done so with their new application Equip. Users of Salesforce, who also use WordPress in conjunction, will find their application extremely helpful.
For answers to questions as to how Equip can help you with your unique business needs, or for any general information, contact LUM.NET at any time.