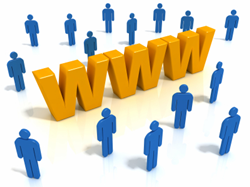 "With just a few clicks on a drag-and-drop website creator, individuals and businesses alike can have their own site up and running in almost no time at all."
OVERLAND PARK, Kan. (PRWEB) March 11, 2020
TopConsumerReviews.com recently gave another best-in-class 5 star rating to TemplateMonster, a leader among sites offering Website Templates.
Getting a website online has never been easier. With just a few clicks on a drag-and-drop website creator, individuals and businesses alike can have their own site up and running in almost no time at all. What still proves difficult is making a good looking website: one that is accessible for users of all abilities, has a unique-yet-professional look, and can be viewed using all browsers and devices. Fortunately, website template sites bridge that gap by providing professionally-coded website designs that can be used for almost any imaginable need, from eCommerce sites to sell handmade items to "brochureware" sites that serve more as a business card to introduce an individual or service.
"For the world's biggest and best library of Website Templates, look no further than TemplateMonster," affirmed Brian Dolezal of TopConsumerReviews.com, LLC. "You won't believe how many options you'll have for your website when using this resource. WordPress? Shopify? BigCommerce? No problem: TemplateMonster supports over 50 different platforms. Need a design for a specific industry? You'll find premade designs for more than a dozen industries and interests. And, when it comes to features, TemplateMonster still can't be beat, offering tools for scheduling and booking, testimonials, events calendars and much more. If you need help before choosing your perfect template, pre-sales chat support is available around the clock. TemplateMonster is affordably priced at $19 per month, but if you expect needing access for years to come, they also offer a lifetime access plan. There's just no other service that gives you such direct access to tens of thousands of unique templates for your website. For all of these reasons, TemplateMonster continues to earn our highest recommendation among providers of Website Templates in 2020."
To find out more about TemplateMonster and other sites offering Website Templates, including reviews and comparison rankings, please visit the Website Templates category of TopConsumerReviews.com at https://www.topconsumerreviews.com/website-templates/.
About TemplateMonster
TemplateMonster is one of the world's leading manufacturers of ready-made websites templates of any complexity. As of today, the number of products in the company's catalog of templates, and ready-made websites exceeds 26,000 units. The company's templates work with all popular engines including WordPress, Joomla, Drupal and many others. Their customers receive ongoing 24/7 support and maintenance from personal managers.
About TopConsumerReviews.com
TopConsumerReviews.com, LLC is a leading provider of reviews and rankings for thousands of consumer products and services. From Website Templates to Logo Design and Web Hosting, TopConsumerReviews.com delivers in-depth product evaluations in order to make purchasing decisions easier.