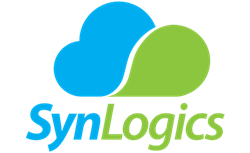 We proudly announce the success of our web design and development firm. It has been a combined effort of several experienced and certified developers.
Atlanta, GA (PRWEB) August 23, 2017
SynLogics is an international Web & E-Commerce solutions provider focusing on the development of world-class digital solutions. Headquartered in the U.S.A, the firm executes its operations all throughout the globe. It develops elegant, responsive and interactive websites with the help of an experienced and driven team. SynLogics has made a grand announcement of their new web optimization service on the 24th of August 2017. The ingenious service makes websites load with a blazing speed. This made them experts in web design and development, placing them in a unique position among competitors.
The primary reason behind the success of this Web & E-commerce development firm is that, it is a staunch believer of customer satisfaction and strongly believes in adding value to the businesses. Synlogics' client base includes numerous Fortune 500 companies which have helped the firm in building a strong traction across a variety of markets. Being a reputed firm, SynLogics delivers the best of customized Web and E-commerce development services.
SynLogics' web development team specializes in optimizing web & E-commerce platforms to make them load blazing fast. This helps the businesses to rank better in Google search rankings. The company has expert accessibility team that can help businesses transform web platforms into disable friendly, thereby improving new customer acquisition.
Mr. Venkat, Founder of SynLogics says, " While most firms put their heart & soul into developing and designing websites, they pay little to no attention towards the website optimization. Even when they do, most professionals fail to understand and address the core problems in websites and only relies on free tools." He was delighted and excited for introducing the new web optimization service on the 24th of August 2017. It has made the firm head and shoulders above most of the web design and development firms.
Why has SynLogics taken the digital world by storm?

The firm offers extremely affordable and innovative WordPress solutions. This enables many low budget startups to kick start their businesses without any risk.
A team of accomplished and knowledgeable individuals work together to develop WooCommerce powered web stores. What sets these web stores apart from their competitors is the power packed features which is bestowed by the best professionals in the software development industry.
SynLogics is acknowledged to be the most dynamic game player while it comes to developing customized and SEO friendly Magento websites. The firm is an intensive developer of multiple integrated extensions including store fulfillment, retail management and retail associate platforms.
They have an adept team of developers who put their best foot front by exhibiting phenomenal skills while designing Shopify powered websites. SynLogics develops compatible and resourceful built-in website optimizer to assist their clients in better search engine ranking.
SynLogics has carved a name for itself as a Reckoned and Professional Web and E-commerce development firm. With a range of reputed companies joining hands with SynLogics over the years, the development firm has proved to be a revolutionary squad in the industry.