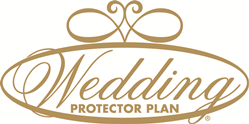 TAMPA, Fla. (PRWEB) January 31, 2019
The Wedding Protector Plan® is now offering a separate jewelry policy through Travelers Insurance, with coverage limits up to $50,000. The Wedding Protector Plan has a strong 12-year history in providing private event and wedding insurance coverage to help protect couples from any unforeseen wedding mishaps. This additional coverage allows Wedding Protector Plan® to stay true to its brand, catering to the luxury market.
Jewelry and valuable items insurance through Travelers may provide the protection needed for valuable possessions in the event of a covered loss. Travelers offers two types of valuable items coverage to protect jewelry and engagement rings for couples. A personal articles floater policy can be purchased as a stand-alone coverage as protection just for valuables. Valuable items plus coverage is available as an add-on to homeowners' insurance, which can offer higher limits on certain types of valuables.
"With so much to do before their big day, our goal is to simplify the process by providing engaged couples the ability to obtain coverage for their engagement ring and wedding bands, as well as coverage for their wedding, with one call to Wedding Protector Plan®," said Bernadette Green, Executive Vice President of the Wedding Protector Plan®. "Our comprehensive coverage has made us the top choice for all couples looking to protect their big day."
The Wedding Protector Plan® provides private event or wedding insurance coverage for the wedding ceremony, reception, rehearsal, rehearsal dinner, and post-wedding brunch (in most states) at a reasonable price with no deductible. Consumers may also have the option to add liability insurance with no deductible as an endorsement to their special event insurance policy. From a sudden cancellation, damaged gifts, severe weather, and military deployment, wedding insurance can help protect against circumstances beyond ones control. The policy can provide reimbursement for non-recoverable deposits and purchases if covered circumstances cause a cancellation or postponement of the wedding. Protection for no-show or bankrupt vendors, sudden illness, damaged wedding attire, and much more may be available. So much has been invested in planning a dream wedding, it is wise to consider purchasing wedding insurance.
To learn more about the Wedding Protector Plan®, please visit protectmywedding.com.
About the Wedding Protector Plan®
The Wedding Protector Plan® is a division of B&B Protector Plans Inc., a wholly owned subsidiary of Brown & Brown, Inc., and provides cancellation/postponement wedding insurance coverage for many circumstances, such as severe weather causing wedding cancellation or postponement, transportation shutdowns, lost deposits, and other headaches that can ruin the anticipated celebration. Consumers also have the option to add private event liability with no deductible as an endorsement to their special event insurance policy.
Brown & Brown, Inc. (NYSE: BRO) is a leading insurance brokerage firm, providing risk management solutions to individuals and businesses. With Brown & Brown's 80 years of proven success and thousands of teammates, we offer knowledge you can trust and strive to deliver superior customer service. For more information, please visit bbinsurance.com.