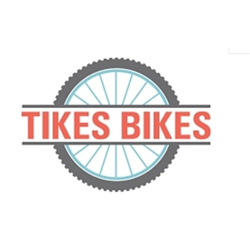 From past experience, we know it's unwise to be a one trick pony . . Diversifying is always a safer bet.
SAN DIEGO (PRWEB) November 28, 2018
WeeBikeShop imports and distributes bicycle brands such as Ridgeback, Saracen, Yedoo, Muna and Genesis, to bike shops and online retailers in the United States. As the exclusive US distributor of these brands, sales of competing brands was kept to a minimum or avoided completely. The increased competition of new brands selling children's cycling products represented significant lost opportunity for the company.
Tikes Bikes was among the first dealers that WeeBikeShop appointed shortly after it's inception in 2007. Owners of TikesBikes.com and WeeBikeShop enjoyed a healthy wholesale business relationship for about four years, before talks of an acquisition began. An agreement was signed for WeeBikeShop to take ownership of all websites, social media accounts, intellectual property and vendor relationships from TikesBikes.com owners, who seek to pursue new opportunities.
Per co-founder April Basak, "From past experience, we know it's unwise to be a one trick pony when the consumer's attention is so divided and the kid's bicycle marketplace is growing so rapidly. Diversifying is always a safer bet. Expanding the product lines in our portfolio of brands is compatible with our long term goals."
The TikesBikes.com website has been updated and enhanced to showcase all of WeeBikeShop's house brands and several new brands have been added.
About WeeBikeShop Inc:
WeeBikeShop Inc has been engaged in the import and distribution of high quality balance bikes since 2007. Focus has been primarily on premium brands that offer products compatible with bike industry safety protocols, and with a proven record of success and popularity in Europe. WeeBikeShop is the exclusive US importer and distributor of Ridgeback Bikes, Yedoo Scooters and Balance Bikes, Genesis Bikes, Saracen Bikes and Muna Bikes.