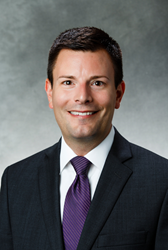 Twin Cities, MN (PRWEB) August 22, 2017
Weichert, Realtors-Advantage, a full-service real estate company serving the Twin Cities and surrounding areas with office locations in Wayzata and Woodbury, is celebrating its tenth anniversary.
"I'm so proud of the work that Weichert, Realtors-Advantage has done in the community these past ten years. Our commitment to excellent service has benefited many clients by ensuring smooth transactions and stress-free moves," said Realtor Aaron Brown, of Weichert, Realtors-Advantage.
Mark and Beth LaQua opened Weichert, Realtors-Advantage because they believed there was a niche that needed to be served in the Twin Cities. "We have always strived to serve clients at a higher level of service, and Weichert, Realtors gives us the tools to do that," noted broker Mark, who is in the top 0.5 percent of agents nationwide and has been named a Minneapolis/St. Paul Magazine "Super Agent" from 2004-2016.
Added Beth, relocation director and operations manager, "Because of our emphasis on service, we were able to open the company during the Great Recession and the real estate collapse and continue to grow through it. We strive for the highest professional standards."
Since its inception, Weichert, Realtors-Advantage has fostered a client-centric model that has contributed to its ongoing success. "Our vision for the future is continued growth and the addition of more office locations," concluded Aaron.
In addition to real estate, Weichert, Realtors-Advantage is passionate about helping others. The offices and its agents are St. Jude's Children's Hospital Honor Roll Contributors and Weichert, Realtors-Advantage is an official Soles4Souls drop-off location, an initiative coordinated by Brown. Soles4Souls is a nonprofit global social enterprise committed to fighting poverty through the collection and distribution of shoes and clothing.
About Aaron Brown, Weichert, Realtors-Advantage
Aaron Brown is fully committed to providing clients with "The Weichert Difference," which is a noticeably higher level of service that will make your real estate experience as easy and as stress-free as possible. Aaron works with both buyers and sellers. For more information, please call (888) 578-2210, or visit http://www.wradvantage.com.
About the NALA™
The NALA offers small and medium-sized businesses effective ways to reach customers through new media. As a single-agency source, the NALA helps businesses flourish in their local community. The NALA's mission is to promote a business' relevant and newsworthy events and achievements, both online and through traditional media. The information and content in this article are not in conjunction with the views of the NALA. For media inquiries, please call 805.650.6121, ext. 361.