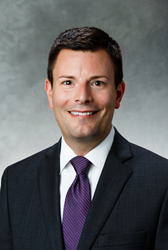 Because home inventory levels are so low, there's no better time to put your home on the market than now.
Twin Cities, MN (PRWEB) February 27, 2017
Spring is widely considered the best time of year to sell a home, due to high demand, warmer weather and more daylight hours that bring out the buyers. "In fact, the largest number of buyers are actively searching for new homes in spring, making it a seller's market," said Realtor Aaron Brown, of Weichert, Realtors-Advantage. "For buyers, be aware that the competition in spring is fierce."
To help buyers and sellers, Brown lists the following four tips about the housing market this spring:
No. 1: Inventory is low and going fast. "Many homes priced right are receiving multiple offers just days after hitting the market," noted Brown. "Be ready to put in an offer by being pre-approved with a trusted lender."
No. 2: Interest rates remain low, but may be going up. Although slightly higher from this time last year, interest rates remain historically low. "Locking in an interest rate early this spring will save you money on your mortgage payments," added Brown.
No. 3: Make a realistic offer. "Lowball" offers on homes that are priced right are often not even considered by sellers. "It's important to make a fair offer," stressed Brown.
No. 4: It's the perfect time to sell. "Because home inventory levels are so low, there's no better time to put your home on the market than now," concluded Brown.
About Aaron Brown, Weichert, Realtors-Advantage
Aaron Brown is fully committed to providing clients with "The Weichert Difference," which is a noticeably higher level of service that will make your real estate experience as easy and as stress-free as possible. Aaron works with both buyers and sellers. For more information, please call (888) 578-2210, or visit http://www.wradvantage.com.
About the NALA™
The NALA offers small and medium-sized businesses effective ways to reach customers through new media. As a single-agency source, the NALA helps businesses flourish in their local community. The NALA's mission is to promote a business' relevant and newsworthy events and achievements, both online and through traditional media. For media inquiries, please call 805.650.6121, ext. 361.