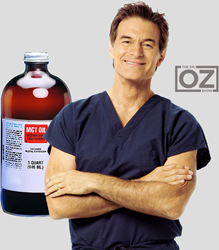 This coffee is designed to burn fat, and it tastes great.
(PRWEB) May 09, 2014
Weight Loss Coffee
MontaVida isn't just another cup of coffee. It's a brewed beverage infused with ingredients proven to have positive nutritious effects, like MCT OIL, which has been integrated successfully into weight loss programs.
Ramon seeds containing essential nutrients, minerals, vitamins, and antioxidants are added to the beans before grinding. Enjoy this smooth, delicious-tasting coffee, and know that it's full of healthy ingredients.​
These Ramon seeds come from the fruit of the Brosium alicastrum tree, which grows in Central America. Ramon seeds contain important (essential) nutrients like protein, fiber, and minerals (calcium, potassium, magnesium, phosphorus, zinc, copper, iron, and selenium).
MCTs (medium chain.triglycerides) help improve the absorption and use of Vitamin E, calcium, and magnesium and also assist with suppressing appetite, which may aid in weight loss.
Dr. G. Lagbara offers a wide range of services and products, but his flagship is "healthy coffee." He has built a very good reputation with doctors like Dr. Oz, because his coffee is rich in MCT. MCT is designed to burn fat. Moreover, this coffee is packed with antioxidants.
Convenient, Delicious, And Guilt Free...
According to Dr. Lagbara "now you can have a great, healthy, smooth-tasting coffee" with quality ingredients delivered right to the doorstep. Say goodbye to early morning coffee runs! Available in both ground and brew cups, coffee drinkers can enjoy the goodness of MontaVida. Each bag of MontaVida contains 12 ounces of ground coffee. There are a total of 57 servings per bag. One unit of brew cups contains 30 individual cups on MontaVida. Compared to other premium coffee like Starbucks Brand, MontaVida cost less than 50% of what SB costs. More importantly, MontaVida is the only healthy coffee on the market. MontaVida can also contribute to weight loss.
WHY MONTAVIDA?
The creators of MontaVida are coffee lovers too. MontaVida came to be because of their ongoing quest to deliver a coffee beverage with healthy ingredients. It started by sourcing the most astounding high quality Colombian and Costa Rican coffee beans and Ramon seeds on the planet earth. Technology meets nature when the coffee is roasted and infused with pure MCT OIL through a proprietary infusion roasting process. This produces "a roasted blend of goodness so special that we just had to share it with the world." - Dr. Lagbara
http://www.montavida-healthy-coffee.com
(214) 538-6490