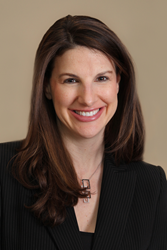 For any parent trying to find positive solutions for child custody, parenting time and child support issues, a big part of making empowered decisions is understanding your legal options.
Parsippany, NJ (PRWEB) March 30, 2016
Whether parents are divorced or never married, when parents are no longer in a relationship, child custody and child support agreements need to be established. Child custody and child support agreements outline how much time a child spends with each parent and the amount of economic support the child requires to live. As many as 40 percent of children in New Jersey will experience their parents' divorce or separation; approximately 35 percent will see their unmarried parents' relationship end or live with a single parent. To unravel the often complex process of determining custody and support in these families, Weinberger Law Group announces the publication of two new books in its Family Law Jersey Style series of consumer-friendly legal guides (paper and ebook formats): A Guide to Child Custody in New Jersey and A Guide to Child Support in New Jersey.
Authored by family law expert and Weinberger Law Group founder, Bari Z. Weinberger, the books provide practical legal information and answers to questions about child custody and child support frequently asked by parents in New Jersey.
"When you're a parent, your children are your top priority. I wrote these books to demystify the process for any parent trying to find positive solutions for custody and support issues. A big part of making empowered decisions is understanding your options and the law itself. These guides are packed with practical tips written in clear language that is easy to understand," says Weinberger.
The books outline how agreements in child-related matters are established, troubleshoot common roadblocks, offer tips for working with a family law attorney, and provide numerous real life examples and case studies.
In A Guide to Child Custody in New Jersey, Weinberger offers readers the opportunity to:

Learn about available child custody options in New Jersey.
Discover what's involved in determining the best custody option to fit a family's needs.
Pick up valuable tips for minimizing conflict during custody negotiations.
Understand the basics of supervised visitation.
Learn how to recognize the signs of parental alienation.
Gain answers to frequently asked questions about child custody in New Jersey, including... How can I get full custody of my kids? And more.
As Weinberger notes, "This is information meant to explain the law and help you put together a parenting plan that everyone…especially your children…can accept and feel good about. In the end, a solid custody plan helps parents and children maintain their relationships, which is vital for a child's well-being."
In A Guide to Child Support in New Jersey, readers can expect to:

Understand New Jersey's Child Support Guidelines, including how available income for support is calculated.
Learn how to create a complete list of costs related to a child's care.
Find out how college and other higher education costs impact child support.
Understand what factors judges take into account when considering requests to modify or terminate child support.
Find out how New Jersey child support enforcement works if one parent misses payments. And more.
According to Weinberger, "In New Jersey, every parent has a legal obligation to support his or her child, regardless of marital status. How much you owe, or how much you receive on behalf of your child, depends on factors outlined in the New Jersey Child Support Guidelines. Establishing child support is vital for children and understanding your responsibilities and rights as a parent can help you to make the smartest possible choices."
Both books are available on Amazon.com, in both paper and e-book (Kindle) format, or through the Weinberger Law Group website at WeinbergerLawGroup.com.
About the Author: Bari Z. Weinberger, Esq. is founder and managing partner of Weinberger Law Group, New Jersey's largest divorce and family law firm, with locations in Bergen, Burlington, Monmouth, Morris and Somerset Counties. An AV Preeminent rated attorney and certified by the New Jersey Supreme Court in matrimonial law, Ms. Weinberger is also an accomplished media personality who has contributed to the Wall Street Journal, Smart Money, Star Ledger, Access Hollywood, CBS, ABC, NBC, News Channel 12, PIX-Channel 11, NJ 101.5 radio, Huffington Post, Divorce Magazine, Forbes, New Jersey Lawyer Magazine, Matrimonial Strategist, and other leading media outlets. She is also a coauthor of Military Family Law (Reuters) and an Associate Author of the New Jersey Family Law Practice, 15th Ed., 2013, a five-volume reference guide used by virtually every family law judge and lawyer in the state of New Jersey. Ms. Weinberger has been honored as both a NJBIZ Top 50 Women in Business and named as a Top 25 Leading Women Entrepreneur.
Ms. Weinberger is available for interviews on any matter related to divorce and family law.