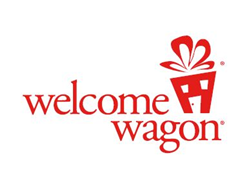 "Our mobile app is ideal for today's on-the-go lifestyle," said Eric Nudelman, Director of IT and Production Operations. "With it, new movers have 24/7 access to local businesses and their offerings right at their fingertips!"
FORT LAUDERDALE, Fla. (PRWEB) February 27, 2019
National marketing company, Welcome Wagon, expands direct mail marketing services to digitally offer coupons and discounts to new movers via their smartphone.
Local offers, coupons, and discounts that are found in Welcome Wagon's gift books are now instantly available in a convenient mobile app, giving users quick and easy access to money-saving opportunities in the local community.
"Our mobile app is ideal for today's on-the-go lifestyle," said Eric Nudelman, Director of IT and Production Operations. "With it, new movers have 24/7 access to local businesses and their offerings right at their fingertips!"
Created with the user in mind, Welcome Wagon's mobile app was designed to help new movers easily navigate and search for local discounts offered by small businesses in their area.
App Interface & Key Features:

Geo-fencing – The mobile app's enhanced coupon experience offers location-based alerts, guiding new movers to the best discounts nearby.
Coupon News Feed – Designed similarly to a social media "news feed", users can easily scroll through coupons to save money at local businesses.
Easy Redemption – Users can redeem coupons straight from the Welcome Wagon app, so there's no need to print coupons beforehand.
Push Notifications – Users can opt to receive notifications when new local business offers are available.
Bookmark tool – Users can keep track of 'favorited' coupons for quick and easy access.
"When you support local businesses, you help your community thrive and grow! Welcome Wagon helps save new movers money while introducing them to businesses in their new neighborhood," said Steve Goodman, CEO of Welcome Wagon.
Welcome Wagon's marketing services benefit new movers as well as the local business community. Businesses ranging from restaurants, dry cleaners, and home services, to dentists and doctors, can increase their customer base and improve ROI by inviting new movers to take advantage of their offers before their competition, with Welcome Wagon's direct mail and digital marketing services.
More about Welcome Wagon
Welcome Wagon was created in 1928 to embody the spirit of warm hospitality and welcome. Now in their 91st year, Welcome Wagon continues this mission, helping to create lasting relationships between new movers and local businesses. Their goal is to assist people in saving money, growing their business, and helping the local economy prosper. For more information on Welcome Wagon, visit https://www.welcomewagon.com/. For career opportunities, visit https://www.welcomewagon.com/careers/.