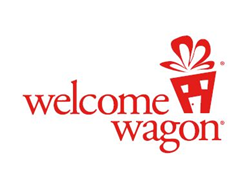 Steve Goodman, CEO and President of Welcome Wagon, explains, "Welcome Wagon is so much more than a business directory, instead it is an effective way to connect businesses to new customers, helping those customers settle in and establish their place in the local community."
FORT LAUDERDALE, Fla. (PRWEB) July 10, 2019
With millions of Americans relocating annually, local businesses must target new movers to keep their businesses successful. When customers relocate, businesses lose loyal, repeat customers, which means targeting new community members is key in maintaining a solid and profitable customer base. In today's marketing world, there are many ways to accomplish the task of attracting customers to a business, but only one stands apart from the competition - Welcome Wagon.
Welcome Wagon begins with a specialized focus on building community between local businesses and their customers. Utilizing targeted digital and print advertising, Welcome Wagon creates connections by welcoming new movers to the community with offers from local businesses, a proactive approach in which industry competitors fall short.
Other platforms, such as Yelp, allow users to identify businesses through their own efforts of researching nearby locations and reading through others' reviews. Welcome Wagon utilizes a different, more effective approach, reaching out directly to new movers on behalf of local businesses, so users can eliminate the extensive process of weeding through long lists of service providers, reviews, and more.
Welcome Wagon also promises exclusivity in most industries, for example, in the New Mover Gift Book and the Especially For You follow-up book, customers will find only a single orthodontist or mechanic. Quite a different approach from directory platforms such as Yelp where hundreds of businesses can be featured for one industry alone and those without reviews may be quickly dismissed.
Welcome Wagon delivers offers designed to draw new customers to businesses through targeted print and digital advertising solutions which allow local businesses to showcase products and services to new movers in a variety of ways. Digital marketing, targeted social media campaigns, email, and the exclusive Welcome Wagon app along with direct mail, books, and postcards help businesses to introduce themselves to new community members easily and proactively.
Steve Goodman, CEO and President of Welcome Wagon, explains, "Welcome Wagon is so much more than a business directory, instead it is an effective way to connect businesses to new customers, helping those customers settle in and establish their place in the local community."
More about Welcome Wagon
Welcome Wagon was created in 1928 to embody the spirit of warm hospitality and welcome. Now in their 91st year, Welcome Wagon continues this mission, helping to create lasting relationships between new movers and local businesses. Their goal is to assist people in saving money, growing their business, and helping the local economy prosper. For more information on Welcome Wagon, visit https://www.welcomewagon.com/. For career opportunities, visit https://www.welcomewagon.com/careers/.