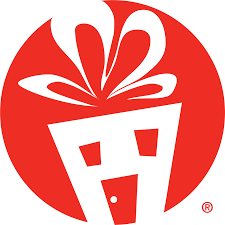 "By offering new movers an incentive to come into your place of business through Welcome Wagon marketing services, business owners can begin developing a lifelong relationship with their new customers."
FORT LAUDERDALE, Fla. (PRWEB) February 15, 2019
Welcome Wagon, America's Welcome Service since 1928, helps owners grow their businesses by providing direct mail and digital marketing services, using the unique and proven successful strategy of targeting new homeowners and movers in the community.
More than 40 million people in the United States move each year, and on average spend over $9,500 for goods and services within their first 12 months.
Studies have shown that 85% of new movers will use the first vendor that contacts them, and 93% of those new movers take advantage of offers or invitations from a business that took the time to welcome them to their new community. This opens the door for local businesses to establish a relationship with these new residents from the very beginning.
Local businesses of many industries ranging from restaurants, dry cleaners and home services, to dentists and doctors, have a unique opportunity to grow their customer or patient base and improve their ROI when they advertise with Welcome Wagon.
"When you support local businesses, you help your community thrive and grow! Welcome Wagon helps save new movers money while introducing them to businesses in their new neighborhood," said Steve Goodman, CEO of Welcome Wagon. "By offering new movers an incentive to come into your place of business through Welcome Wagon marketing services, business owners can begin developing a lifelong relationship with their new customers."
Welcome Wagon is a complete marketing source offering numerous services for business owners. With exclusivity in their category of business, advertising in the traditional Welcome Wagon gift book, to full-service digital marketing programs, postcard design and delivery, and social media programs, businesses will be reaching an abundance of new movers before their competition has the chance.
More about Welcome Wagon
Welcome Wagon was created in 1928 to embody the spirit of warm hospitality and welcome. Now in their 91st year, Welcome Wagon continues this mission, helping to create lasting relationships between new movers and local businesses. Their goal is to assist people in saving money, growing their business, and helping the local economy prosper. For more information on Welcome Wagon, visit https://www.welcomewagon.com/.
For career opportunities, visit http://careers.welcomewagon.com/.