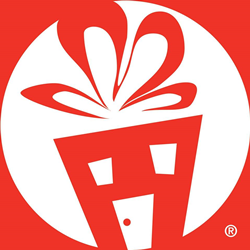 "It is key that we continue to invest in both our clients and sales organization to ensure success. There is no better market to reach than new movers!"
FORT LAUDERDALE, Fla. (PRWEB) January 17, 2019
Welcome Wagon, a nationwide 91-year-old community marketing company, helps local businesses form valuable relationships with new homeowners by providing exclusive spots in direct mail gift book programs as well as digital marketing services.
"We have successfully been able to evolve and grow with the times through both state-of-the-art print and digital offerings," said Steve Goodman, CEO of Welcome Wagon. "It is key that we continue to invest in both our clients and sales organization to ensure success. There is no better market to reach than new movers!"
Doctors, restaurants, dry cleaners, and other types of local businesses can grow their business, increase their customer base, and improve ROI by targeting new homeowners who are impressionable and looking for reliable services nearby.
New homeowners establish more business relationships in year one of a move than any other, which provides an opportunity for businesses to capitalize on. Surveys have discovered that 85% of new homeowners will use the first vendor that contacts them and 93% say they would take advantage of an offer or invitation from a local business that took the time to welcome them.
When new homeowners move into an area, Welcome Wagon will use direct mail and digital marketing to successfully connect them to a local business and promote its offers. A local business can secure placement in the Welcome Wagon gift book, which includes a custom, full-page ad with their logo, information, and a compelling offer.
What sets Welcome Wagon apart, is the ability to target new homeowners with exclusivity in each business category. Business owners can target local residents without having to consider whether competitors are featuring offers on the next page.
In addition to gift books, Welcome Wagon offers a postcard digital marketing program, a social media program, post card design and delivery, and the opportunity to be featured on Welcome Wagon's mobile app and website directory.
More about Welcome Wagon
Since 1928, Welcome Wagon has been helping local businesses reach new movers before their competition. The Welcome Wagon mission is to foster lifelong relationships between new residents and businesses to help people save, facilitate business growth, and feed the local economy's ecosystem. For more information, visit https://www.welcomewagon.com/.
For career opportunities, visit http://careers.welcomewagon.com/.