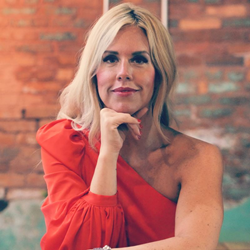 Working from home has changed the way we fuel ourselves.
TAMPA, Fla. (PRWEB) August 18, 2020
As offices remain closed and the work-from-home lifestyle has become the norm for more than 40% of Americans, adults are finding that their eating habits have changed. In fact, many have coined the term "Quarantine 15" to describe the weight gain likely during this time. But one woman is working to help men and women understand how to control their food intake when their lifestyles have become increasingly sedentary.
"Many of us are spending hours a day in the house on the computer, and it's greatly impacting our eating habits," says Martha VanCamp, a certified Wellness Coach. "We're either snacking all day, eating inconsistently, or stress-eating. And it's all going to lead to a dangerous path."
Martha lost more than 100 pounds a few years ago and became dedicated to teaching others how to "Eat for life". The founder of "BeMarthaFit", she helps adults across the country learn how to eat to fuel their bodies and maintain their health.
"These are strange times, and everything about our daily lives has completely changed. But if we don't become more aware of how our new lifestyles impact the way we eat, we're going to see a whole new set of health issues."
Martha suggests the following things to keep in mind when it comes to eating right during quarantine:
1. Food is fuel. "Be mindful to not starve yourself. Eat smaller meals throughout the day to keep your blood sugar stable and your energy high."
2. Remember it's not necessarily about the calories. "You need to understand what makes up the calories you are consuming and this can be tricky for most people. Make it simple and eat as many single-ingredient foods as possible. Your body is craving protein (meat), complex carbs and healthy fats for energy."
3. Listen to your body. "If you have you been feeling more anxious, more depressed and truly lacking in energy, the foods you are eating have a direct correlation. Your body truly doesn't know how to process, digest and metabolize processed foods. So start with small changes. Cut out the cereals, breads, sugars and simple complex carbohydrates. Replace these go-to's with eggs, oats, grain free wraps, for example. Within 24 hours you will notice a big difference in how you're feeling."
4. These new habits may be long-term. It's important to new habits during this time. Can you replace your afternoon happy hour with a two-mile walk? Can you replace your morning coffee or diet coke with 36 ounces of water? So many people have established new "coping mechanisms" to get through this very unstable time. Take stock of what you have established. Is it healthy for you in the long term or have you begun a whole list of habits that you know aren't going to "serve" you in the long run?"
ABOUT Martha VanCamp
Martha VanCamp is the Founder and Head Coach for #beMarthaFit, an online wellness and weight loss coaching program. The company has been featured numerous times on national television networks like CBN and TBN and regarded for its proven system to help men and women across the country experience results. To learn more, visit http://www.bemarthafit.com