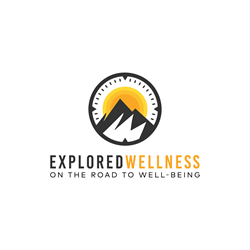 ALBUQUERQUE, N.M. (PRWEB) February 10, 2020
Explored Wellness has launched a website, ExploredWellness.com, for people who want to learn more about living a better, healthier, and happier life through being well in all areas of life. The site offers balanced approaches and information on a broad variety of topics including intellectual, physical, emotional, spiritual, and social wellness; and addresses the less-explored financial, environmental, and occupational dimensions of well-being.
The website supplies high-quality content uploaded twice weekly to support anyone who is looking for information, from growing spiritually to growing a business or a fitness regime. Inclusivity is emphasized in Explored Wellness' approach, as wellness is not a one-size-fits-all formula.
"Explored Wellness is a site dedicated to the people who spend hours researching and cross-referencing anything from vitamins to new diets, how to manage work/life balance, or which product is worth their money. If you hear about a new wellness or lifestyle trend and want to make up your own mind, and not take their word for it, this site's for you," said Explored Wellness Editor & Co-Founder Joanna Cox. "We curate our content based on subjects we've encountered in our own lives. We spend time researching and explaining the technical sources we use, so you can understand what's being said and decide what's best for you."
Anyone interested in evidence-based studies and current events in the scientific communities will find compelling articles which connect the latest information to the areas of wellness featured on the website. Real-life strategies and tips are shared with the readers to help facilitate the implementation of new practices in their lives which can make a difference to the readers and the people around them.
The wide variety of topics are simplified into Mind + Body, Heart + Soul, Family + Social, Work, Money, and Environment. Find out what's waiting for you at http://www.exploredwellness.com.
The website was grown out of a newsletter (Nootropedia's Wellness Compass) created by Cox which shared the same philosophy of comprehensive wellness to international readers weekly. Nearly one year later and with the help of additional writers, the vision of providing wellness resources beyond physical health is online at ExploredWellness.com.
Contact info: exploredwellness@gmail.com, admin@exploredwellness.com