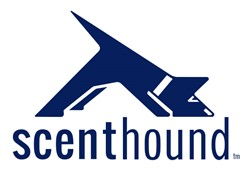 "It's no secret that dogs make us happier, healthier humans. A clean, healthy pup that smells great will get even more snuggles. It's a win-win for everyone!" says Tim Vogel, Scenthound founder and CEO.
JUPITER, Fla. (PRWEB) August 24, 2018
The barriers to clean, healthy dogs are being broken.
Scenthound, a Jupiter-based dog grooming "scenter" is ready to make its mark on the $70B pet industry by introducing franchise opportunities for dog-loving investors and entrepreneurs. Scenthound is launching a strategic franchise initiative that will expand beyond Palm Beach County to include 60 additional locations by 2020, and an anticipated growth to hundreds of franchises both nationwide and internationally.
For so many of Palm Beach County's dog-loving residents, Scenthound is the ultimate destination to get your pup freshened up. With a focus on health, and not just haircuts, Scenthound takes the grooming experience to the next level for both pet parents and their dogs. Each location delivers the same professional friendly services in state-of-the-art grooming facilities designed to keep your canines as clean and as comfortable as can be. "It's no secret that dogs make us happier, healthier humans. A clean, healthy pup that smells great will get even more snuggles. It's a win-win for everyone!" says Tim Vogel, Scenthound founder and CEO. The S/C/E/N/T experience focuses on maintaining dog's skin, coat, ears, nails, and teeth and even comes with a customized report card to let owners know how their pup is doing and if any areas need immediate attention.
With over a decade of experience in the dog grooming industry, beginning as a mobile grooming service in 2005 the business gradually evolved into the brick-and-mortar locations known as Scenthound. This membership-based model was developed by co-founders Tim and Jessica Vogel from a pup-centric belief that routine grooming is critical for dogs to stay clean, comfortable and healthy. A monthly routine breeds familiarity with the process, the facility and the staff which greatly improves a dog's comfort and experience. "Regular visits allow our knowledgeable team to stay on top of issues that, if left unaddressed, could lead to serious health issues," says Jessica.
Tim and Jessica truly believe that dogs enrich our lives in so many ways. "They comfort us, they make us laugh, they get us outdoors. They remind us to live like someone let us off the leash. They show us unconditional love and trust. And we believe that we owe our dogs the most conscientious care," says Tim. This includes giving them the healthiest, happiest lives possible.
Scenthound currently serves Palm Beach County's four-legged friends with four locations in Boynton Beach, Jupiter, Wellington and West Palm Beach. Their membership-based model makes it easy for pet parents to stay accountable for their dog's basic grooming needs in an environment where dogs feel comfortable and receive personalized attention from the staff. "When it comes to traditional grooming, 8 out of 10 dog breeds don't require haircuts, but basic maintenance is critical to the overall health of every dog. This was a big 'A-ha!' moment for us. We realized that there was a huge opportunity to not only educate pet owners on the importance of basic grooming, but also provide an easy and affordable way for dog parents to get their pets the care they need," added Jessica. Scenthound provides its members reliable care on a regular basis in a clean, safe, loving environment.
Scenthound regulars are already howling for more. In fact, the "scenters" all share the same distinctive branding, and bright and bold interiors that have given the brand a franchise vibe from the beginning.
Scenthound's unique, wellness-focused services provide a solid model for franchise investors. Affordable membership results in recurring revenue for franchisees, regular and preventative care can reduce long-term costs for pet owners - increasing brand loyalty, and conveniently located "scenters" provide ease of access to a great service. It's the ideal franchise opportunity for dog loving individuals who are ready and have the financial ability to make the move into running their own business.
About Scenthound:
The ultimate grooming solution for humans and their furry companions, Scenthound is a wellness-focused, membership-based dog grooming "scenter". Set out to inspire a world of endless love and meaningful connection between dogs and their humans, Scenthound is revolutionizing the dog grooming industry by providing accessible and affordable grooming and basic maintenance for all dogs. With a focus on health, and not just haircuts, the Scenthound philosophy is centered around enriching the lives of our dogs, just like they do for their owners on daily basis. Originating in sunny South Florida, today you can join the pack at one of Scenthound's four Florida locations, with several more planned to open in the near future. To learn more about signing up for a Scenthound membership for your pooch, visit http://www.scenthound.com. For more information about available franchise opportunities, visit http://www.scenthoundfranchise.com.