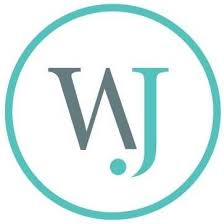 The coronavirus pandemic has taken its toll on moms so Wellness Jar Medical Spa, Clarity Health Solutions and Evo Italian have teamed up to offer one deserving mom a chance to be uniquely pampered mentally and physically during this pandemic on Mother's Day. #PandemicCarePackage
JUPITER, Fla. (PRWEB) April 29, 2020
The coronavirus pandemic has taken its toll on moms both mentally and physically. Three Florida businesses have teamed up to offer one deserving mom a chance to be uniquely pampered during this pandemic on Mother's Day. Moms can be entered to win three unique gifts meant to help restore her mind, rejuvenate her body and give her a much-needed break from the kitchen. The winning mom will receive:

One complimentary one-hour virtual therapy session from Licensed Clinical Social worker (L.C.S.W.) Jenn Tomko at Clarity Health Solutions. As a psychotherapist specializing in trauma and anxiety, Tomko says of this unique gift: "COVID-19 is the equivalent of an emotional trauma for our entire country, and it's affecting our daily lives. Mother's Day is a great time for me to be able to give back to women, the backbone of a family, to connect and help her let out any negative thoughts which we all are having during this tough time." All session are confidential.
One free one-hour clean air session in a revolutionary 99.9% germ-free air bubble from local cutting-edge Medical Spa, Wellness Jar. The 'bubble' is unique because of its ability to provide guaranteed clean air inside a germ free environment. Wellness Jar is the only place in Florida offering the pure air bubble and it's one of only three in the nation. Ellen Bauer, Wellness Jar co-owner said, "We are proud to be able to help a deserving mom during these tough times. Our air bubble really is the perfect way to relax and recharge in a germ free environment." Wellness Jar will also be giving mom a Meyers Immunity IV in the bubble. A proprietary blend of ingredients to help keep immunity strong. All while relaxing in a zero gravity chair. This offer is redeemable any time through 2020.
A customized Italian feast from local celebrity Chef Erik Pettersen of Wine Spectator- Award Winning Tequesta-based restaurant Evo Italian. Evo will bring dinner directly to mom's door so all she has to do is sit back, relax, enjoy and know how much she means to those who nominated her.
Enter to win by liking Wellness Jar's Facebook Page, uploading a photo of mom and why mom deserves to be pampered by May 9th. https://www.facebook.com/wellnessjarmedspa/