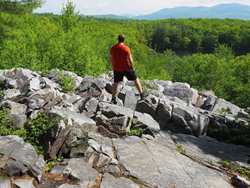 New Life Hiking Spa was a top winner in the United States with at total of six awards.
Mendon/Killington, VT (PRWEB) November 11, 2016
Spafinder Wellness announced global winners of the 2016 Wellness Travel Awards (WTA) at a press event held at World Travel Market London. Inaugurated in 2014, the Awards recognize hotels, resorts, destination spas and retreats offering the best wellness vacations and experiences on six continents and in 41 countries, along with the top 10 properties in each of 20 categories. This year, 388 finalists competed for top honors, and consumers cast over 130,000 ballots for their favorite properties, more than twice as many as were cast in 2015. All Wellness Travel Award nominees, finalists and winners can be seen at http://www.wellnesstravelawards.com.
Wellness Travel Award finalists were selected by a panel of 39 travel and wellness industry editors and experts, who first nominated 605 properties for consideration before narrowing the field. Consumers around the globe then voted for their favorite locations across 20 categories. A combination of nominations and scores by the panelists and consumer ballots was used to select winners.
"The growth in wellness travel and the vast range of healthy travel options offered by these exceptional properties is remarkable," said Spafinder General Manager John Bevan. "We are honored that the Awards are supported by World Travel Market London and curated by an outstanding panel of travel editors and experts, along with travelers around the globe. Without question, they are the most objective awards in the industry and every nominee, finalist and winner deserves recognition for their accomplishments."
Top Category Award Winners at a glance:
Spas and Rancho La Puerta, Mexico: nine awards
Kamalaya Wellness Sanctuary & Holistic Spa, Thailand: nine awards
Canyon Ranch in Tucson, United States: six awards
COMO Shambhala Estate, Indonesia: six awards
New Life Hiking Spa, United States: six awards
SHA Wellness Clinic, Spain: six awards
Ananda in the Himalayas, India: five awards
Chiva-Som Health Resort, Thailand: five awards
Mountain Trek Fitness Retreat & Health Spa, Canada: five awards
New Life Hiking Spa, the winner of six awards, won top honors in the following categories:
Best for Affordability/Budget
Best for Fitness
Best for Men
Best for Nutrition & Healthy Cuisine
Best for Outdoor Adventure & Activities
Best for Yoga
New Life Hiking Spa in Vermont and Canyon Ranch in Tucson were the only two wellness retreats recognized as a "top category award winner" in the United States.
ABOUT SPAFINDER WELLNESS
Spafinder Wellness is the world's largest marketing, gifting, incentives and rewards company for the spa and wellness industry and the leading consumer resource for feeling good and living well all year round. With now over 25,000 wellness partners worldwide, including wellness travel destinations, spas and salons and fitness, yoga and Pilates studios, millions of people find the resources and inspiration to keep well every day via Spafinder's websites and The Wellness App.
ABOUT NEW LIFE HIKING SPA
Founded in Vermont in 1978, New Life Hiking Spa is the country's longest running affordable destination spa and wellness retreat. Celebrating its 40th summer in Vermont this coming season. New Life Hiking Spa is open each year from May – October and offers an 11-night weight loss retreat, a 5-10 night jump start vacation and a 2-4 night mini-wellness getaway. All-inclusive prices start at $229 per person, per night and include a private room with a private bath, guided hikes along the Appalachian Trail and Long Trail, three freshly prepared meals a day, all fitness and yoga classes, cooking demos and one massage for each three night stay.
New Life Hiking Spa has consistently been a winner in the Wellness Travel Awards and SpaFinder Wellness Awards over the past decade. In addition, New Life was listed as the #1 Destination Spa in America for the 2016 Travel + Leisure Magazine Awards and USA Today's 10 Best Health & Wellness Vacation for 2016.