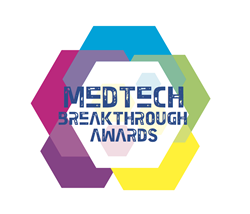 At WellSky, we know that providers across post-acute and community care are facing unprecedented challenges, including the COVID-19 pandemic, increasing regulation, provider consolidation, and value-based reimbursement
LOS ANGELES (PRWEB) June 08, 2020
MedTech Breakthrough, an independent market intelligence organization that recognizes the top companies, technologies, and products in the global health and medical technology market, today announced that WellSky®, a leading global health and community care technology company, has been selected as the winner of its "Best Predictive Analytics Solution" award for the WellSky CareInsights™ platform in the fourth annual MedTech Breakthrough Awards program.
WellSky delivers software and services designed to anticipate the needs of both care providers and their patients, delivering powerful insights and intelligent software solutions that empower providers to deliver exceptional care and focus on improving outcomes for the people they care for.
WellSky CareInsights™ equips post-acute care providers with the real-time insights and predictive analytics that help improve outcomes for people across a range of care settings. From predicting patients' risk of rehospitalization to gauging the likelihood of mortality and revocations, this analytics solution helps providers anticipate and prevent adverse outcomes and enhance the quality of care they deliver.
"At WellSky, we know that providers across post-acute and community care are facing unprecedented challenges, including the COVID-19 pandemic, increasing regulation, provider consolidation, and value-based reimbursement. All of these factors are dramatically changing industry landscapes," said Bill Miller, CEO of WellSky. "That's why WellSky is building powerful technology to stay ahead and stay prepared for changes that affect our clients' ability to deliver vital care. This 2020 MedTech Breakthrough Award clearly demonstrates WellSky's continued commitment to innovation, and we're proud to earn this recognition as we prioritize our clients' success."
The mission of the MedTech Breakthrough Awards is to honor excellence and recognize the innovation, hard work and success in a range of health and medical technology categories, including Robotics, Clinical Administration, Telehealth, Patient Engagement, Electronic Health Records (EHR), mHealth, Medical Devices, Medical Data and many more. This year's program attracted more than 3,750 nominations from over 15 different countries throughout the world.
"Predictive analytics are increasingly important for providers as health care continues to shift from fee-for-service payment models to value-based care," said James Johnson, managing director, MedTech Breakthrough. "WellSky is firmly positioned at the forefront in this field, helping post-acute care providers succeed by delivering the advanced technology and data analytics needed to proactively manage their patient populations, thrive in value-based care environments, and maximize efficiencies. We are thrilled to recognize them with our 'Best Predictive Analytics Solution' award for their incredibly versatile WellSky CareInsights solutions that break through in the crowded digital health and medical technology landscape."
WellSky Home Health CareInsights is an enhanced predictive analytics solution bringing both population-level and patient-level intelligence directly to clinicians when and where they need it. This innovative technology is powered by algorithms based on historical data from more than 7 million home health patient episodes. For hospice settings, WellSky Hospice CareInsights employs machine-learning technology that harnesses key data — including real-time clinical, symptomatic, and psychosocial data — designed to help hospices keep people comfortable in their homes, reduce the likelihood of revocations, and help ensure that patients are surrounded by their family and caregivers at the appropriate time.
# # #
About MedTech Breakthrough
Part of Tech Breakthrough, a leading market intelligence and recognition platform for global technology innovation and leadership, the MedTech Breakthrough Awards program is an independent program devoted to honoring excellence in medical and health related technology companies, products, services and people. The MedTech Breakthrough Awards provide a platform for public recognition around the achievements of breakthrough health and medical companies and products in categories that include Patient Engagement, mHealth, Health & Fitness, Clinical Administration, Healthcare IoT, Medical Data, Healthcare Cybersecurity and more. For more information visit MedTechBreakthrough.com.
About WellSky®
WellSky is a technology company advancing human wellness worldwide. Our software and professional services address the continuum of health and social care — helping businesses, organizations, and communities solve tough challenges, improve collaboration for growth, and achieve better outcomes through predictive insights that only WellSky solutions can provide. WellSky is leading the movement for smarter, whole-person care with a visionary approach that addresses individuals' unique health and social circumstances. A portfolio company of TPG Capital, WellSky serves more than 14,000 client sites around the world — including the largest hospital systems, blood banks and labs, home health and hospice franchises, government agencies, and human services organizations. Informed by 40 years of providing software and expertise, WellSky anticipates providers' needs and innovates relentlessly to help people thrive. Our purpose is to empower care heroes with technology for good, so that together, we can realize care's potential and maintain a healthy, flourishing world. For more information, visit WellSky.com.