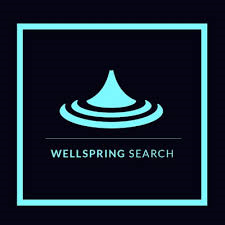 Wellspring Search has grown from a boot-strapped, digital start-up to an emerging player in the I-270 corridor, shares Karl Hindle, Managing Partner of Wellspring Search
FREDERICK, Md. (PRWEB) August 03, 2018
Wellspring Search, LLC a digital marketing agency based in Gettysburg, PA and Frederick, MD announces it has acquired Local Lead Link, LLC an SEO agency based in Phoenix, AZ and Minneapolis, MN for an undisclosed sum.
"We have been looking to acquire another agency since the start of 2018," said Karl Hindle, Managing Partner of Wellspring Search, "and Local Lead Link provides us with a substantial bank of clients in the construction and home services space."
Local Lead Link's founder, Scott Novak says, "We chose to partner with Wellspring Search in this transaction because they have a process-driven set of systems for delivering value, and we wanted our customers to benefit from them."
Novak is retained as a consulting partner with Local Lead Link on a two-year contract as Wellspring Search has no plans to retire the brand.
"As a niche brand, Local Lead Link has a great deal of potential," says Hindle, "and we intend to build on its client base and add to the value proposition."
Local Lead Link operations and client servicing are being transferred to Wellspring Search's offices in Frederick MD, though clients are located across North America.
In addition to retaining Novak, Wellspring Search is creating two new staff positions to handle sales and account management (one in Frederick MD and one in Phoenix AZ).
"Wellspring Search has grown from a boot-strapped, digital start-up to an emerging player in the I-270 corridor," says Hindle, "and in addition to the positions being created within Local Lead Link, we are looking to create two further positions within sales and operations in our Frederick offices too."
Wellspring Search confirms it is also looking to complete a further acquisition before the end of 2018.
About Wellspring Search (https://WellspringSearch.com) – a Digital Marketing agency and website operator, with offices in Gettysburg PA and Frederick MD, the firm has acquired a portfolio of web properties, most recently with the acquisition of CoolHomepages.com. Clients include Swift Software, Inc (JobTraQ), TirePros, and Hi Lo Auto Sales.
About Local Lead Link (https://localleadlink.com) – an SEO agency with offices in Phoenix, AZ and Minneapolis MN, the firm was founded by Scott Novak in 2014 with a focus on construction and home services providers.